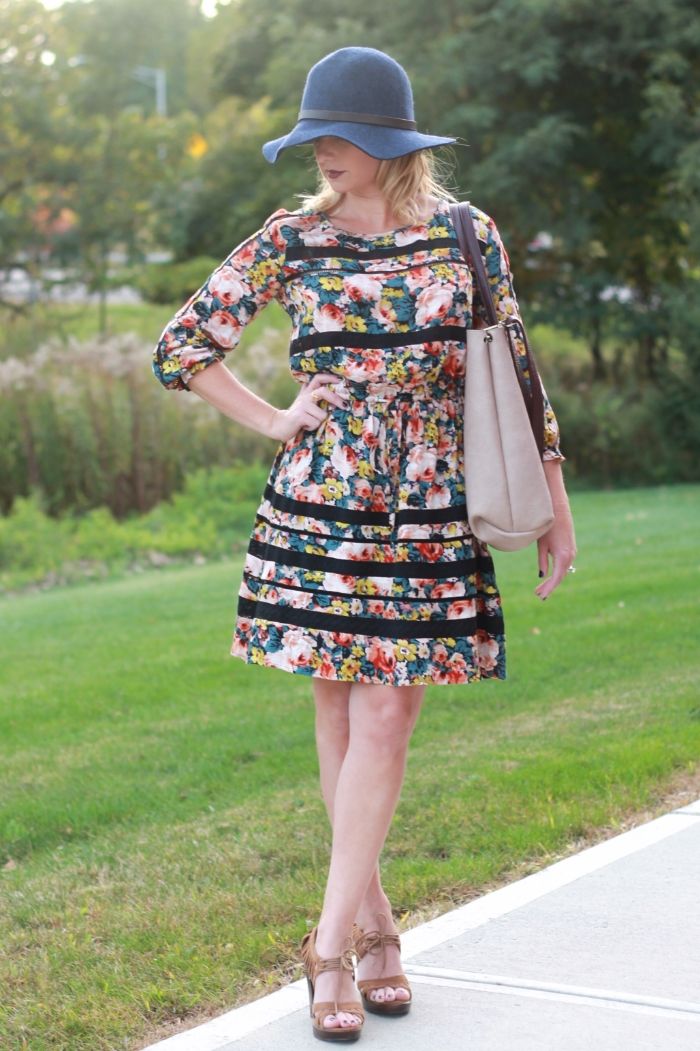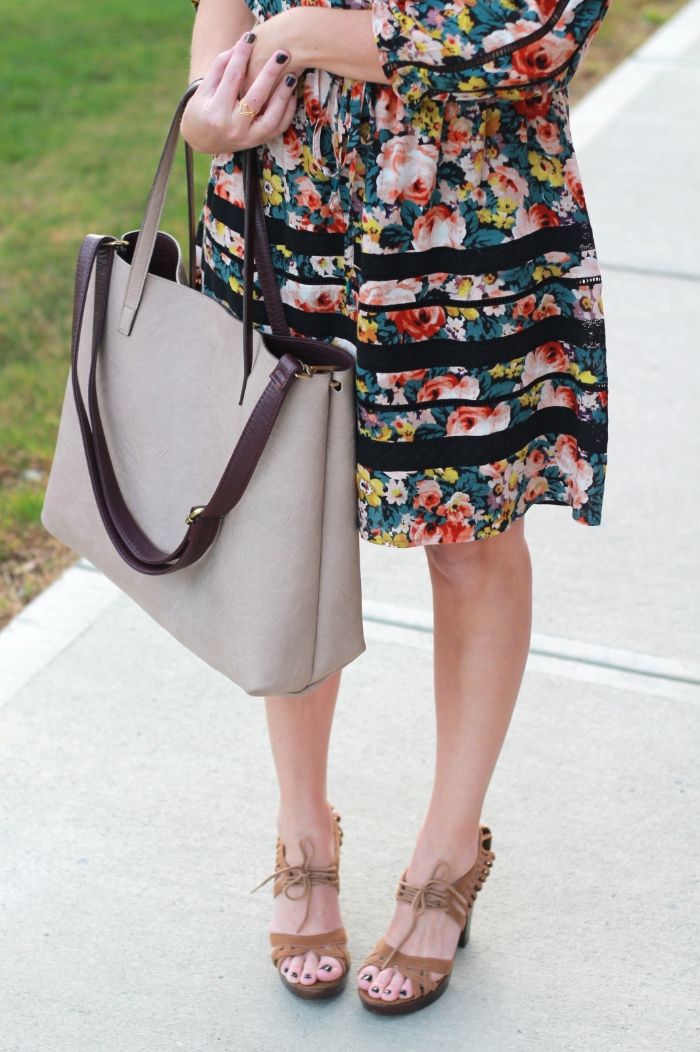 When I was younger, all we did was borrow clothes from each other-even if it was XXL plaid flannels and rugbys. Now in my thirties-I'm proud to say I'm still able to head over to a friend's closet and find something I love and borrow. Our own wardrobes can get boring, so it's nice to be able to have something "new" for a night.
I will say though that I once had this hat. I loved it, but returned it for another one from Anthropologie. (this one in fact...)You've heard of buyer's remorse, but I've had "returner's remorse" with this one. It was affordable, comfortable and a good fit for my small head. (pouty face) I'm hoping Gap will come out with the same version this year. I won't be so stupid this time around...
This dress is the perfect transition piece. Since we've had some warmer days, you could wear it bare legs to show off the last bit of tan from the Summer. Once the chill hits, throw some tights underneath.
I will admit to you that my shoes were an impulse buy many years ago. While attending a local fashion show, the models were wearing them. I fell in LOVE! The next day I heard they were on sale at the boutique so I rushed over to buy them only to find out that the ones on sale were actually WORN in the show. I didn't care-I got them at a discounted price and loved them just the same.
Looking for a floppy hat and floral boho dress? Look no further...Check out my picks below!