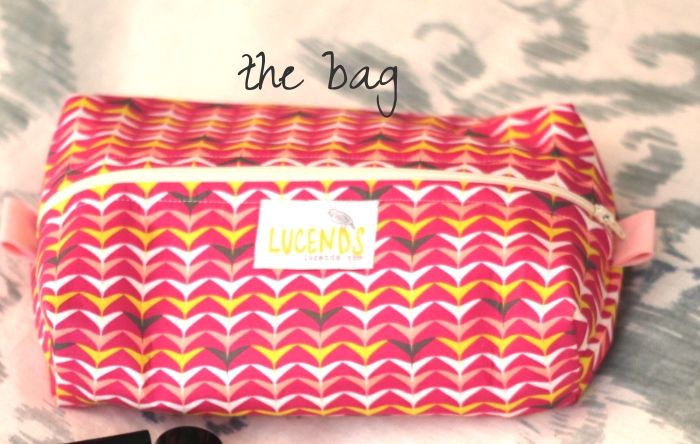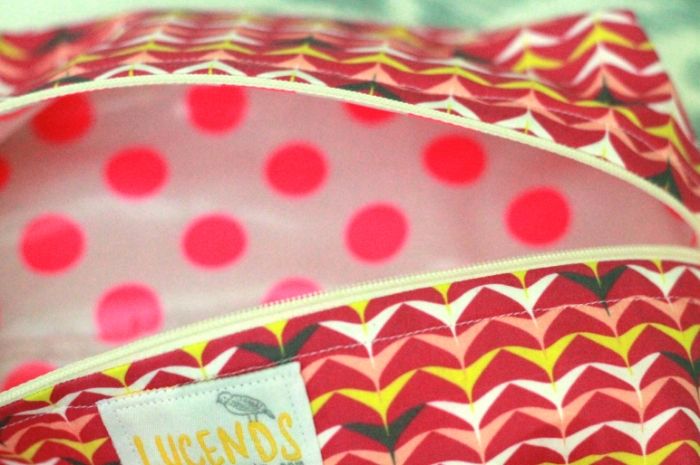 If you like to organize your beauty products with a fun, cute cosmetic bag--you must check out Lucends! I love the "Valerie" Bag for traveling. It comes in 2 sizes and tons of fun patterns. Lucinda and her bags were recently at the Country Living Fair and in March the trio of zipper bags were included in a swag bag for Hollywood A-listers for the pre-Oscar party of Wolfgang Puck's! How amazing is that?! Want your own bag? Of course you do! Enter the giveaway for a large Valerie bag in the pattern of your choice! Winner will be announced this Friday, June 20th after 12 noon.
Now to what's in my bag…Ever since trying 5 Free Treat Nail Collection, I've been obsessed! The colors are luxurious, the shine is unbelievable. Better than a gel mani according to my friend Gina. 5 free means they don't use chemicals that have been known to be toxic, such as formaldehyde, formaldehyde resin, toluoene, DBP, and camphor . Get some fun summer colors like Poppies and Peonies or Goddess! And they are buy 2 get one FREE with code beckynally3for2.
Don't forget to pick up your Sephora birthday sample when it's that time of year. This year I was gifted the Make Up Forever Smokey Extravagant mascara and was hooked! Not easy for me to do, since I'm usually allergic and it's one product I don't usually use "anything". I love the tapered brush and how evenly the product is applied.
Bare Minerals recently came out with their first liquid foundation. I've never really tried much from their line, so I wanted to give this a shot. I love the luminous glow it gives me and literally one drop is enough coverage for my entire face! For only $29, this is a great price point for a high end foundation.
Ever since I started working with BeautyCounter, I have loved their Lustro Face Oils. Number 2 has a beautiful smell and when mixed with my face lotion, I feel like my complexion has a nice even tone. The smell is relaxing and calming too!
I have been into lavender lips as of late. I love the soft color, especially against a tan. After reading about YSL lip stain magazine after magazine, I had to give it a try. This is #16. It lasts all day and is a great summer color. The price is high ($35) but I have a feeling this one won't be sitting in the bottom of the bag!
Good Luck on winning your own Lucends bag!
a Rafflecopter giveaway