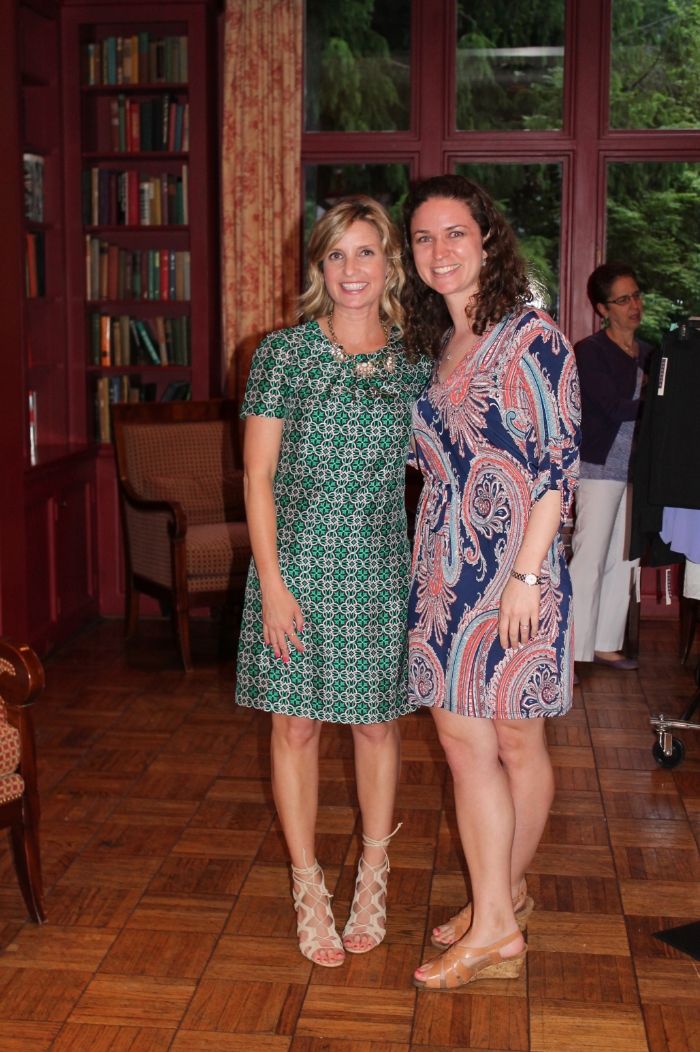 Me with Ginger, owner of Ruffles boutique.
BeautyCounter display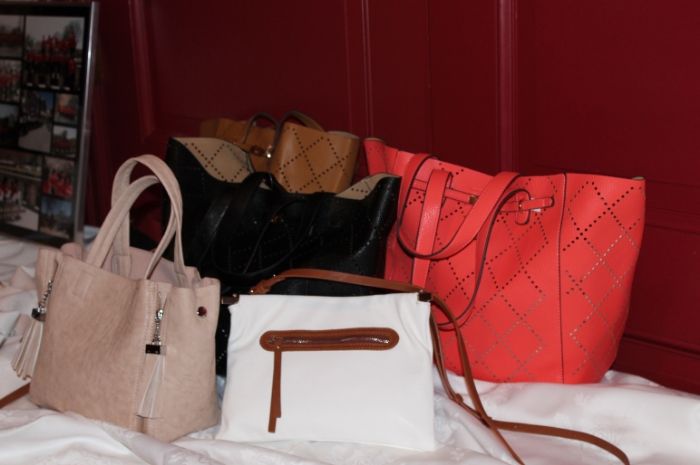 Loving the perforated details of the large totes
Thanks to my sister-in-law, Tracy, for coming to support and listen to me dish on the latest trends!
Everyone needs a LBD for wedding season! I love the delicate lacey details on this.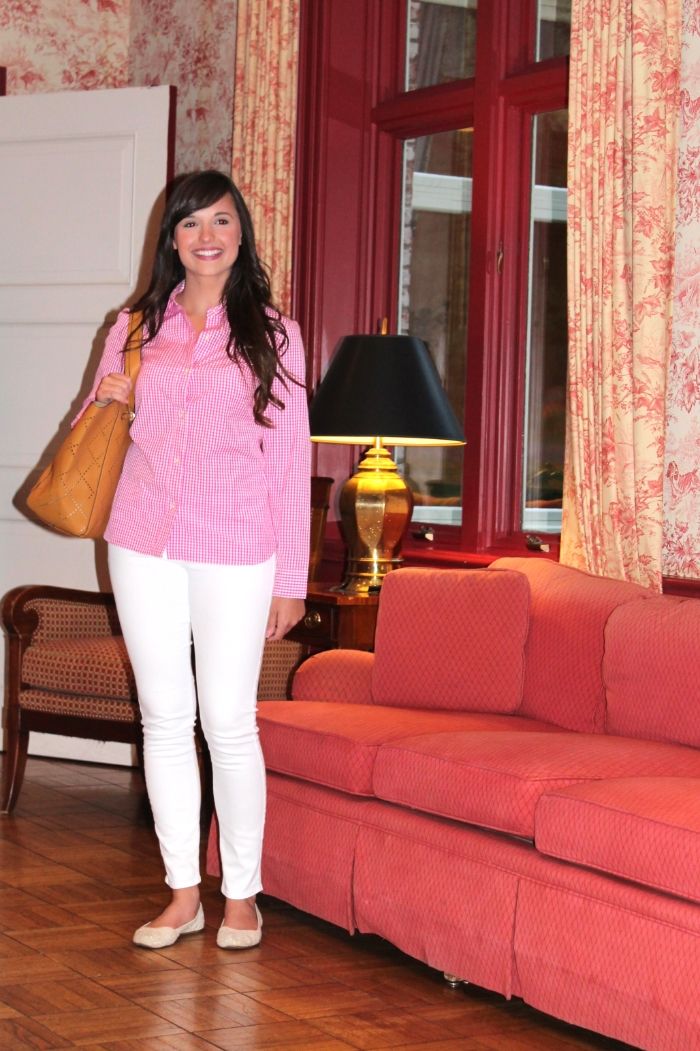 White denim and pink checks? Perfect prep for the season!
This cute coral dress has a tasteful back cutout. Love the bright color!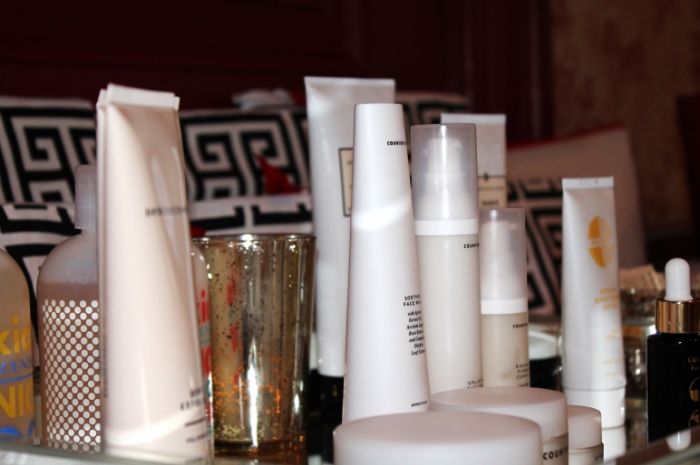 Last night I had the chance to take part in a wonderful night of philanthropy and fashion. The Super Fun Philanthropic Chicks of Rochester gathered to support Strings for Success. The event was hosted at Country Club of Rochester and I teamed up with Ginger, owner of Ruffles, to present exciting WEARABLE trends for Spring and Summer. I have a new supply of Fluff cosmetic bags for sale and sampled out some the new safe BeautyCounter Protect spf 30 sunscreen for face. Enjoy the recap! XO