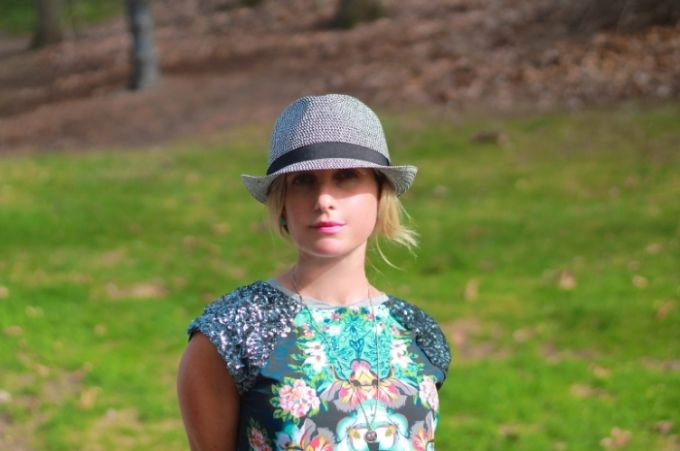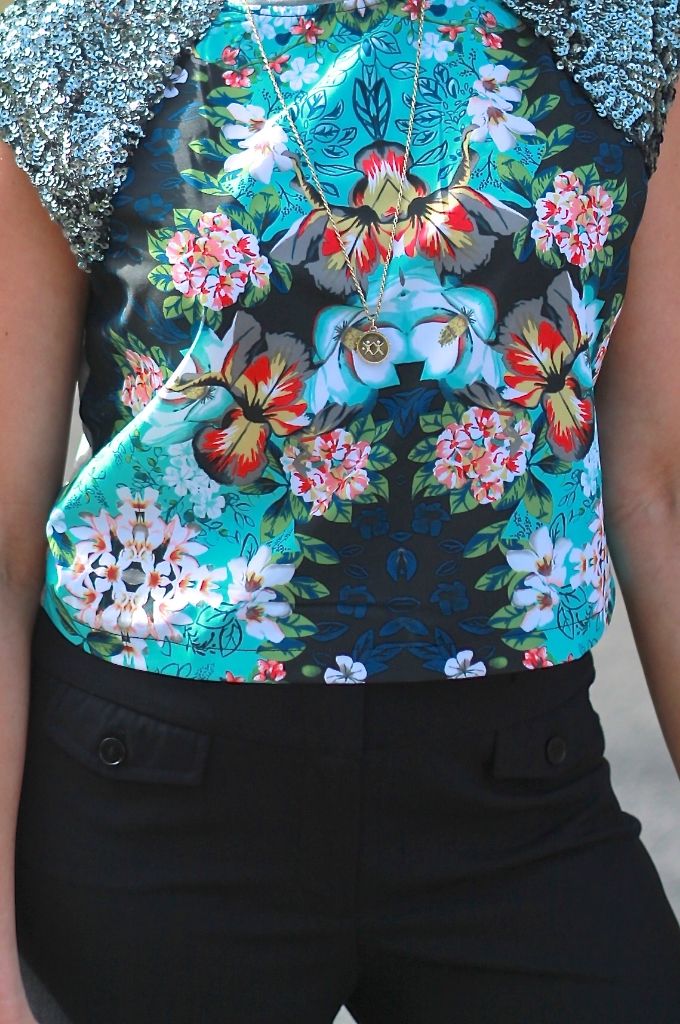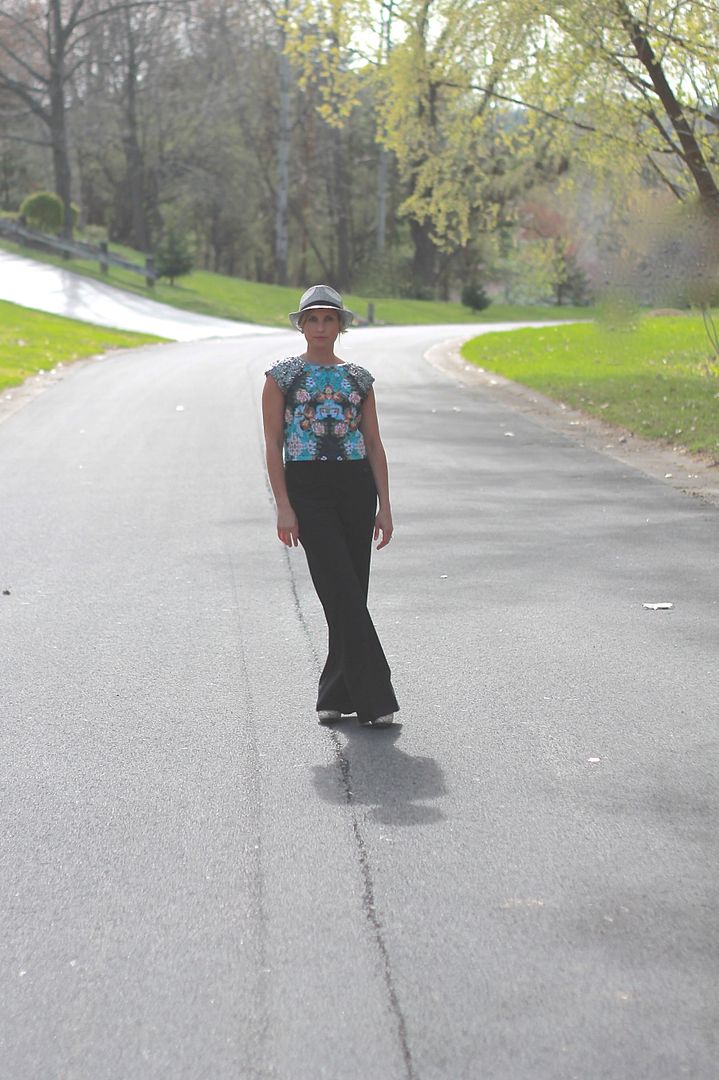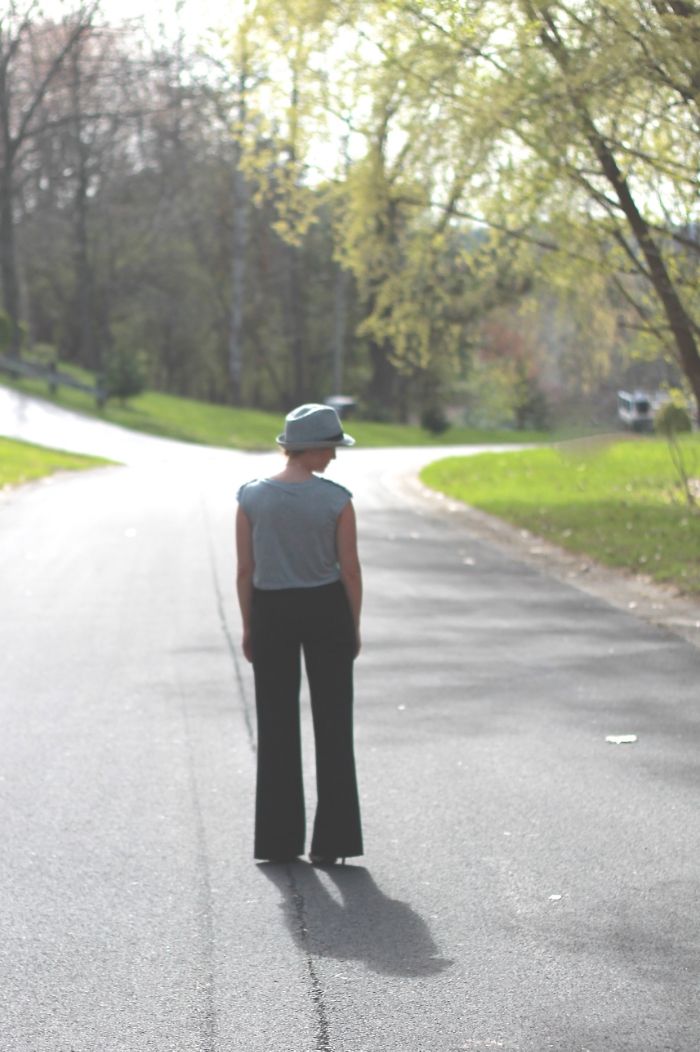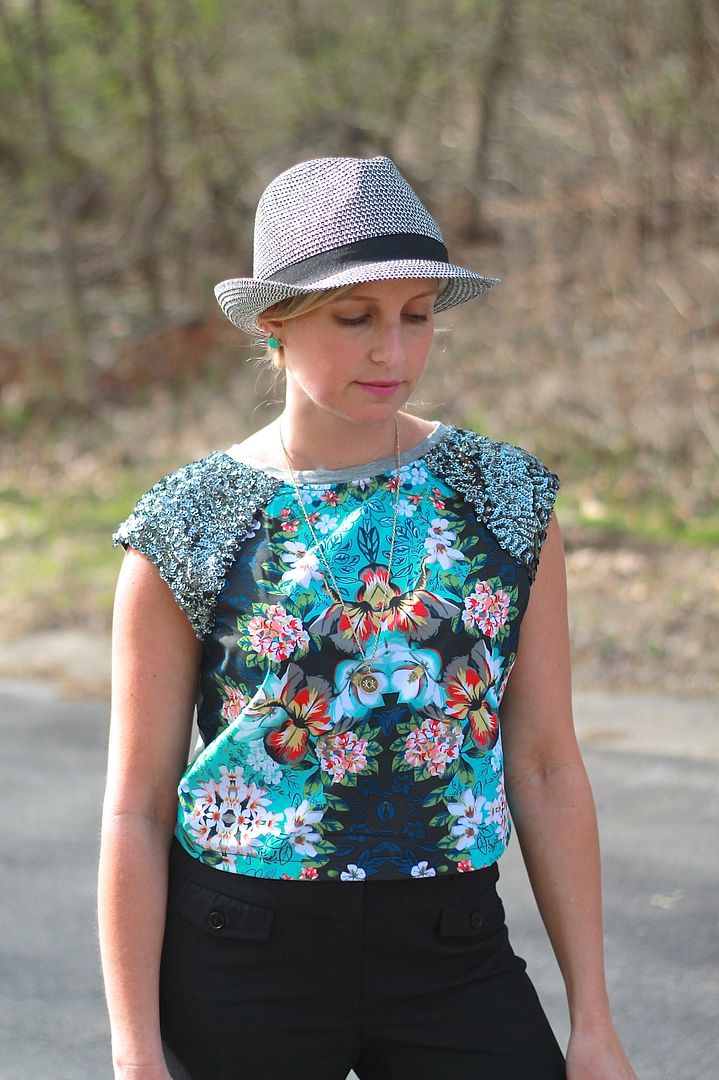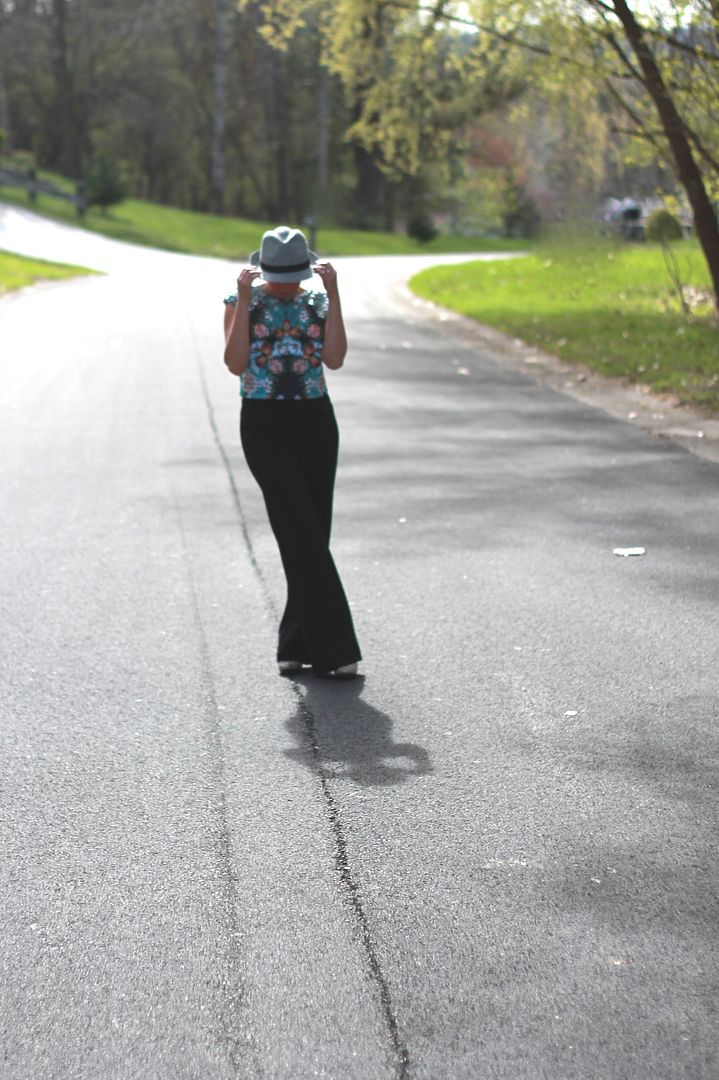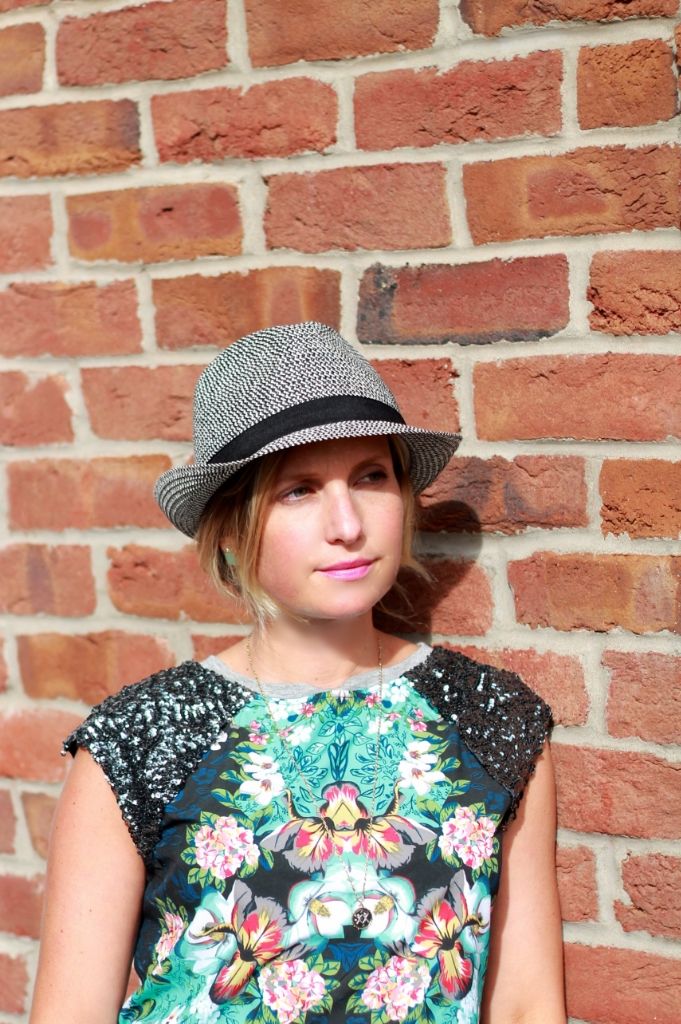 [crop top: Target, fedora: Bennali's, pants: H&M (old), shoes: BCBG , necklace: charm:SD, similar, chain: own, earrings: Chloe+Isabel(sold out), similar, lips: Beautycounter Lipshine in Petal]
When I think crop top, I think 20-something, 6 foot model. I definitely do not think 30-something 5 foot Mom. But when I saw this top, it was too cute to pass up. I thought there has to be a way to incorporate this trend into my wardrobe! The secret to pulling off the crop top is to pair it with high waisted pants. Maybe try a wide leg bohemian denim or a more menswear inspired pant. The top is cropped but you will not see my belly (and I think we're all a little thankful for that!).
Everyone needs a good summer hat. This fedora was found at an adorable boutique in Hilton Head with rows and rows of hat. It was hard to narrow it down, but I had to pick something neutral that can easily blend into any outfit.
One of my favorite pieces of jewelry is this simple gemini charm hung on my Mom's gold chain. If you read anything about a Gemini-it will pretty much describe me to a tee. Adaptable, versatile and enthusiastic are some positive traits and with positive there are of course negative. Gemini's tend to be indecisive, have a lack of focus and tend to bite off more than they can chew. Who me?
Here's to a happy Monday and fantastic week! XO