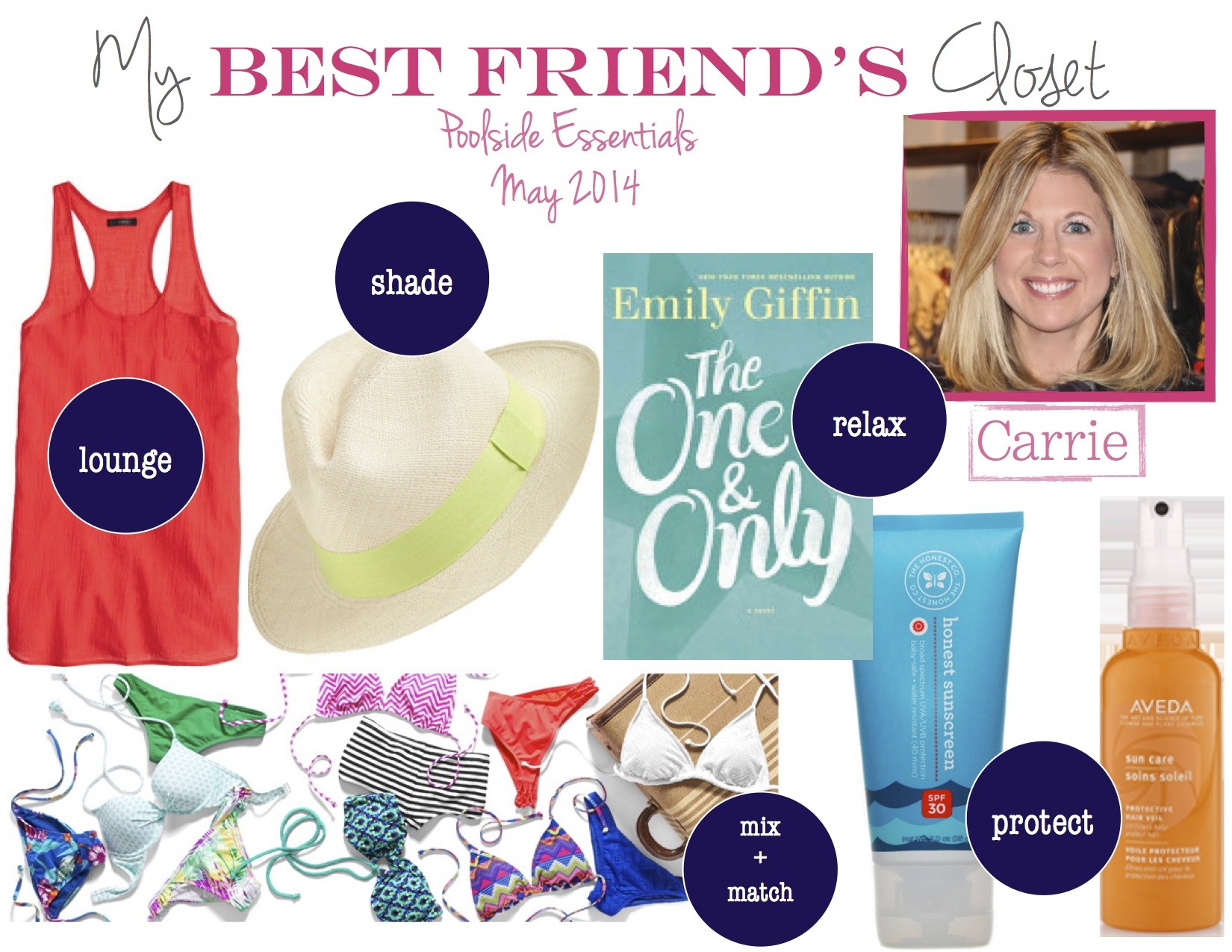 Memorial Day Weekend is right around the corner. I am praying for warm, warm weather and hopefully a day (or two) hanging at Carrie's pool. Which made me wonder what she absolutely has to have when spending the day in the sun. We've been having A LOT of conversations about protecting our skin from the nasty UV rays, but it's hard. We are the generation of tanning beds, darker is better, burn quickly so it will turn into tan and reluctantly using something with an SPF in it (4 max!). As we get older, we've gotten wiser. Our SPF has gotten higher and we no longer feel the need to burn baby burn. We appreciate wide brim hats and love a good cover up. These options from J.Crew will definitely have you covered in style. And speaking of that SPF, we've both been loving Jessica Alba's "green" product biz, The Honest Company.
One of our FAVE authors, Emily Giffin, just released her latest novel yesterday! If you haven't read any of her books, you may have caught the movie Something Borrowed, based on her first novel (starring Kate Hudson). She is the epitome of chic lit coolness and her stories have a way of capturing your attention and heart.
Of course if you have a pool, you have a bikini (or 10 or 12). Old Navy has the BEST mix and match bikinis. The quality is perfect as well as the price! I love my neon stripe ruffle and Carrie has an adorable purple chevron. Mix with a solid top or bottom in contrasting color and suddenly you are a girl with options.
I hope wherever you are, you have some gorgeous, warm weather for this holiday weekend!