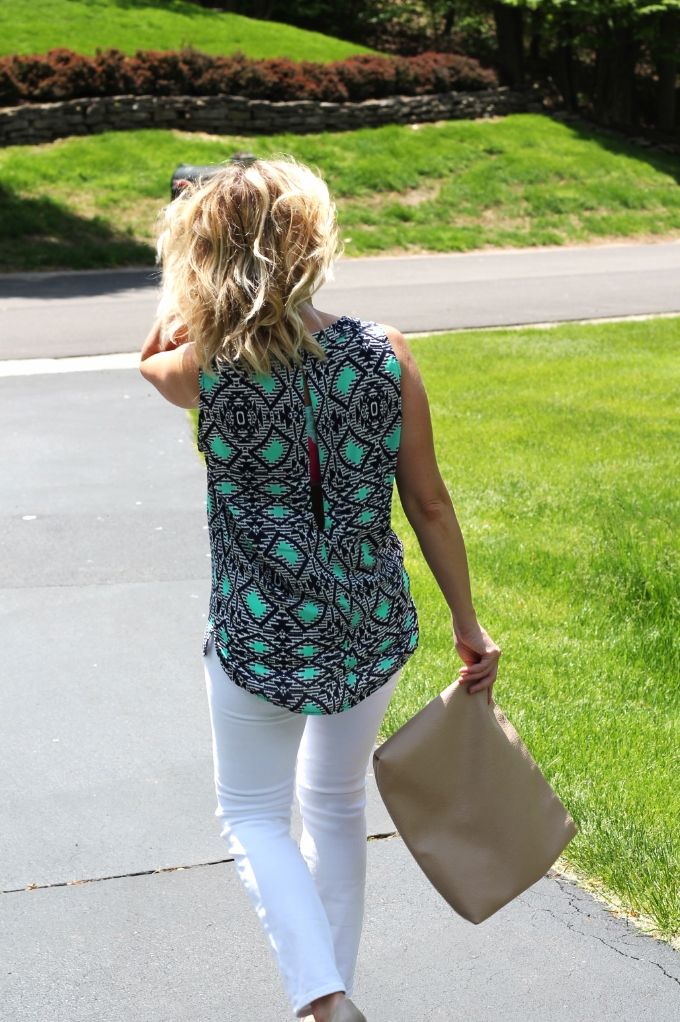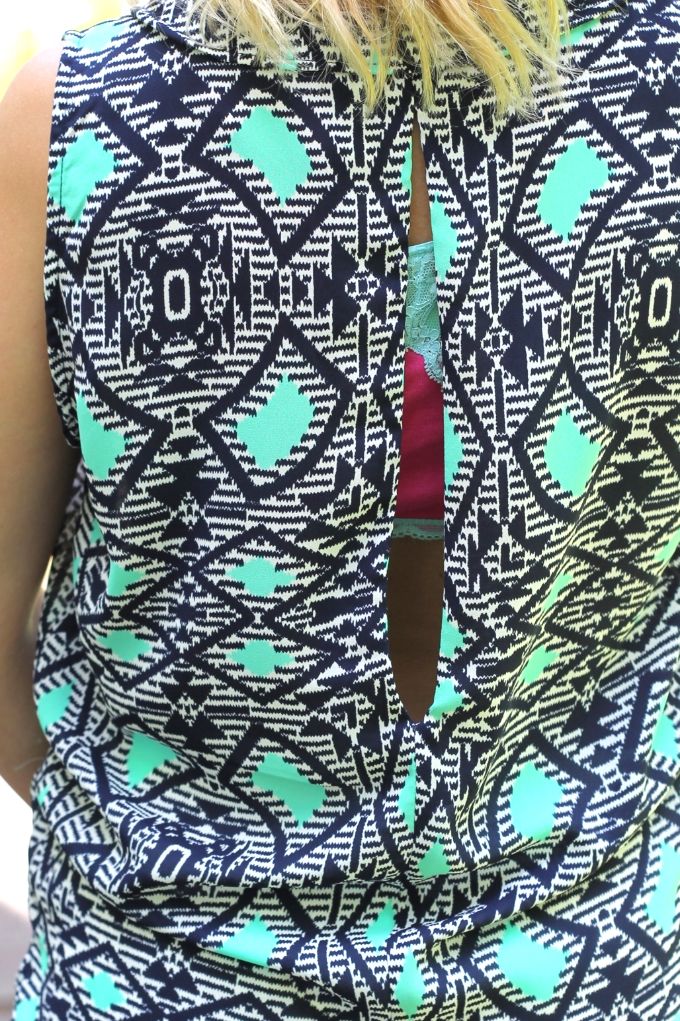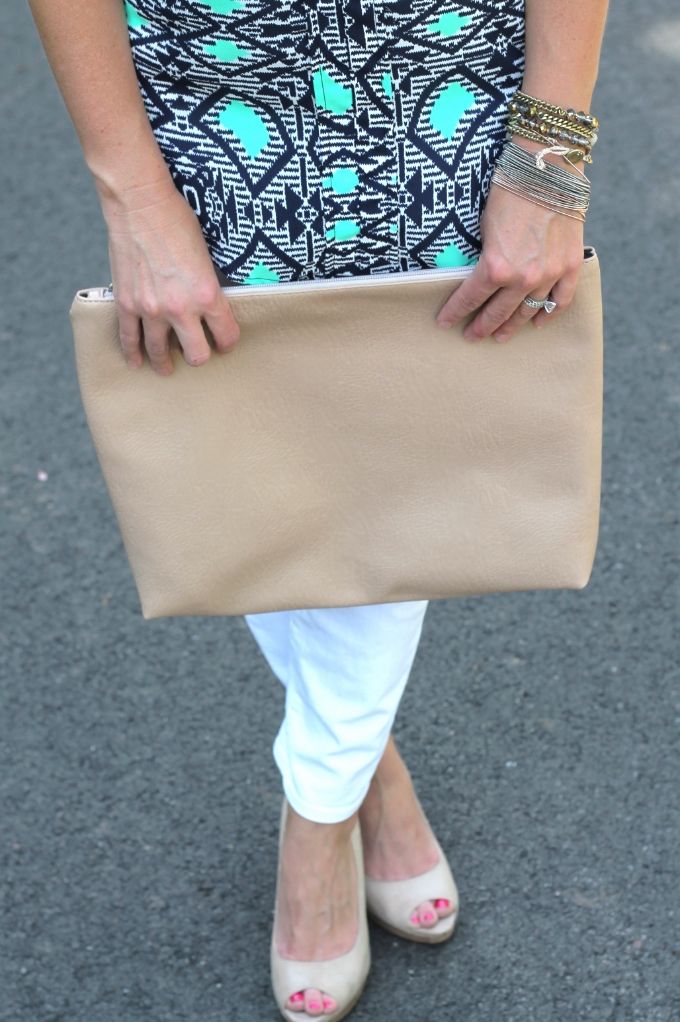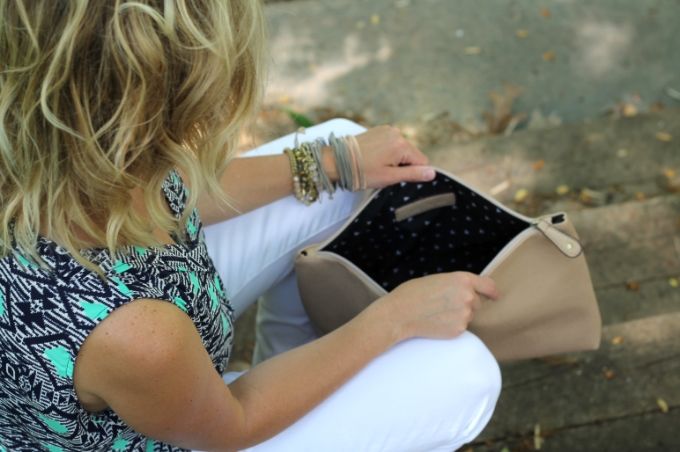 I wanted a new pair of white jeans for the season and had such a difficult time finding ones I felt really comfortable in. Lets face it, white skinny denim is not the most forgiving cut and color. Then I found this new fit at J.Crew, the cropped Reid. It is of course not cropped on me, but I found the length to be perfect for a straight slim cut.It has just the perfect amount of stretch without losing it's shape.
Even more exciting was this fantastic shirt I found at a local boutique, Ruffles. I love the ikat pattern in the navy/mint combo. Be on the lookout for this color power couple!
Cut outs are a trend that I admire when I see on someone that has no rolls. So there goes that one for me…However, this little peek a boo slit in the back is fun and sexy while also being tasteful. Honeydew intimates has some colorful designs that are comfortable as well.
Hope everyone has a great weekend. I'll be celebrating my 3xth birthday by trying out a new local restaurant and hanging with the fam. XO