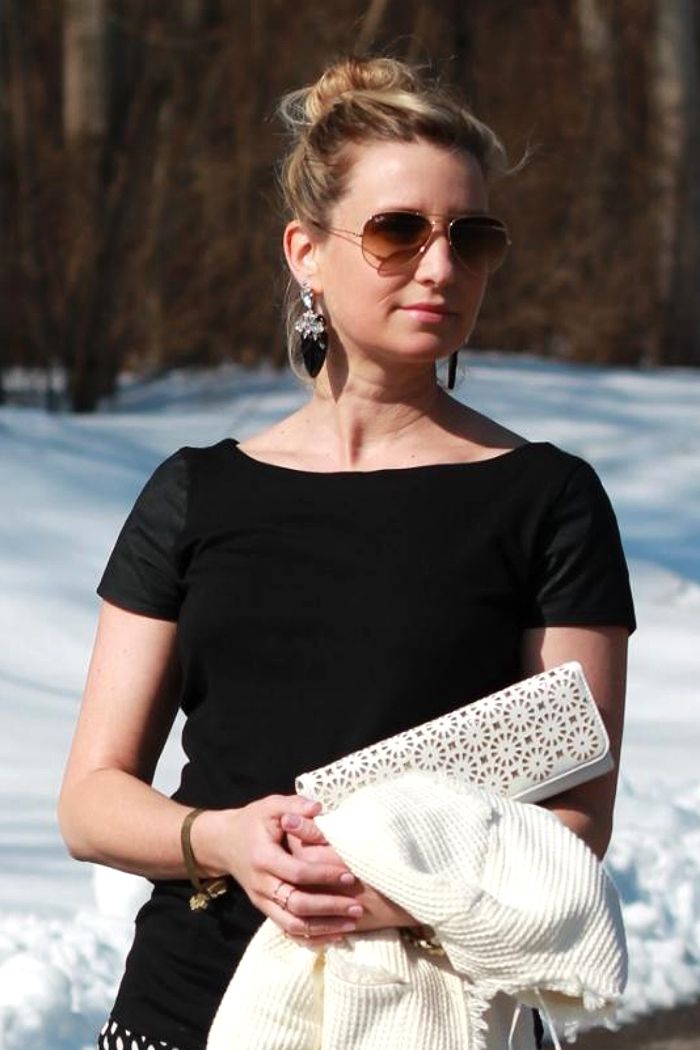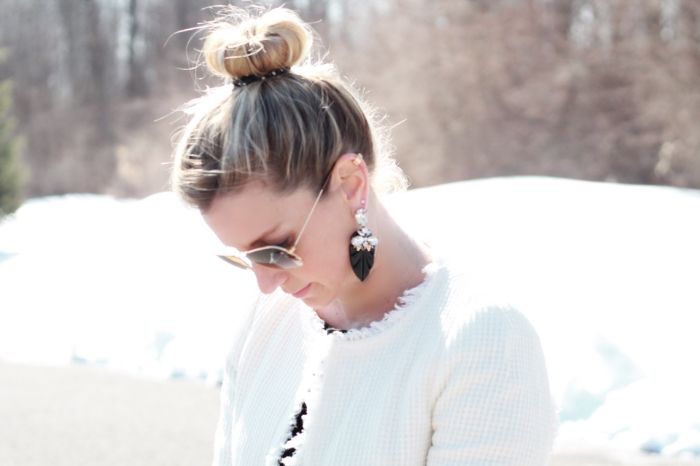 [jacket: zara, tee and pants: BR, shoes: sam edleman, bracelets: chloe+isabel, stelladot, loft, rings/earcuff: HM, earrings:j.crew, clutch: big buddha ℅ Paislee boutique]
Well, hello there Sunshine! We've missed you here in Rochester. We haven't seen it in so long that we forgot how the camera works with all this natural light. I guess there are worst problems to have…
I had a great time visiting NYC last week for a work conference. Although I learned a ton, my favorite part was sneaking in some shopping. Who can blame me, right? I had a partner in crime and we banged it out. We knew where we wanted to go, what we wanted to look at and we both ended up with some great finds! SK convinced me to go for this smart, fringe tweed cropped jacket from Zara and I convinced her to the cutest quilted equestrian vest (she was walking around the store with it on so there wasn't too much convincing to be had).
We all need new black/white/gray tees. I always have a few in rotation. I adored this one with leather sleeves from Banana Republic. Talk about taking the basic tee up a notch!
PS…it comes in white too!
The black & white printed pants were a bonus find on sale. If you are looking for a transition piece from day to night, these pants would be perfect. Smart and classy for day but dress them up with some heels and clutch and you're ready for a night out. Speaking of which, I'm about ready for a night out! 10 days I'll be in Hilton Head and I can't wait to soak up some more sunshine!