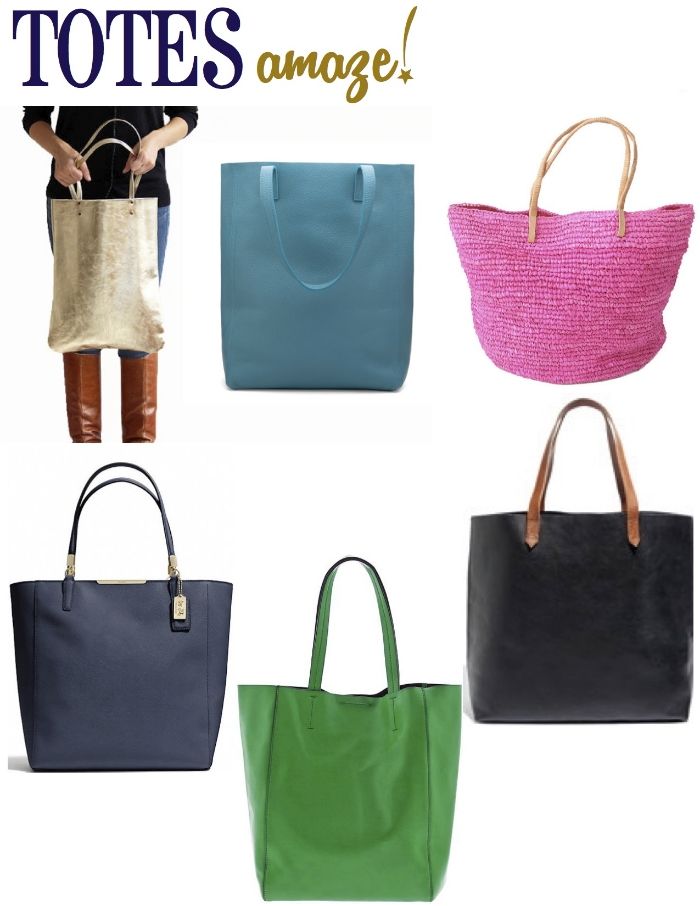 TOTES
POUCHES
Welp, I've learned my lesson. Every time I brag to someone that a. I haven't been sick all winter or b. my kids haven't been sick in soooo long, this happens... a. I get sick and b. my kids get sick. I just thought I was out of the danger zone. It's mid-March for goodness sake. There should be no flu when I've held it off for this long. That nasty bug just waits around for when your guard is down. So I'm sorry for being gone from the blogging world over the last week, but sometimes you have to take care of yourself before getting back to anyone or anything else.
Let's talk totes! I've been obsessed with the buttery leather look and bright colors I've been seeing for Spring. So what if they are bottomless pits at times. It's a good excuse to get a POUCH! Matching or not, double up on the leather (or non leather) goods and mix and match colors and prints. Most totes are over $100 dollars but I found an amazing woman on Etsy (gold tote and magenta pouch above) that I'm obsessed with. Her totes are under 100 dollars, adorable and the leather looks lovely. I just can't decide what color to go for! Another beautiful Etsy creation I found was the pink straw bag. It's on it's way from Indonesia and hopefully gets here in time to travel with me to Hilton Head. By the way….has anyone been to Hilton Head? I've never been and any tips on what we MUST do would be gladly welcomed!
I won't say how I'm feeling right now because I don't want to come down with a rare disease that knocks me off my feet for a year but let's just assume this post is my "back to blogging" post. Happy Wednesday!