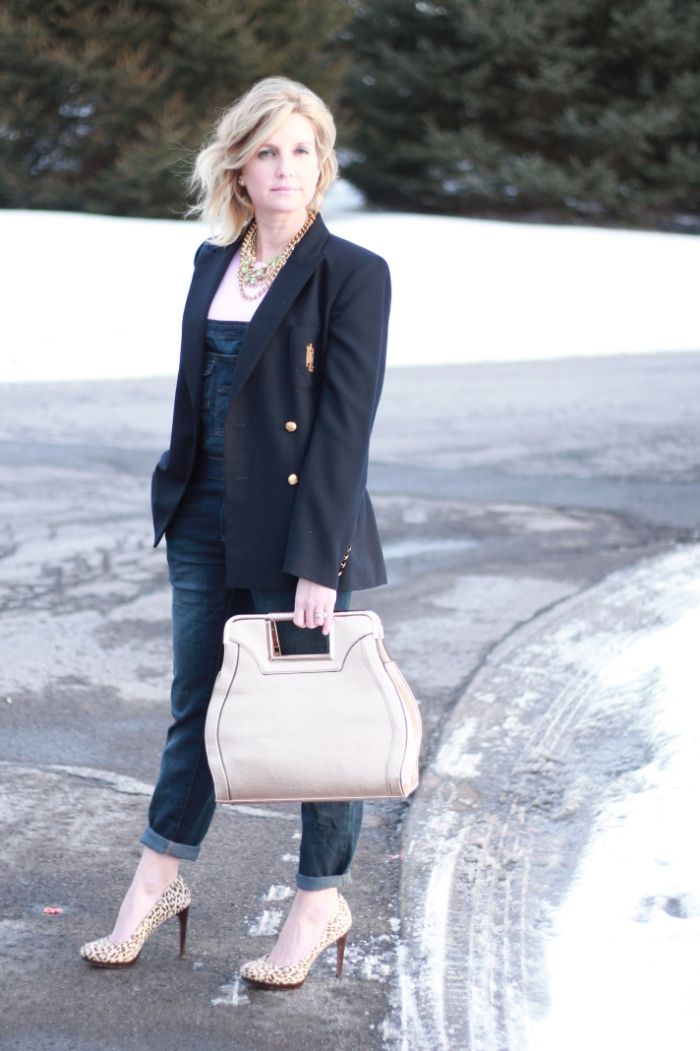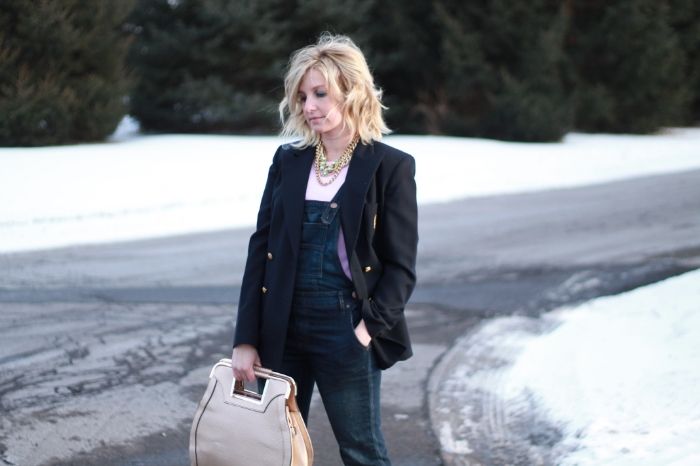 PHOTOS// CARRIE EISENHART
Seriously Mom? Overalls? Where are you going in those?
That was what my 6 year old son said to me when he saw me in these. Geez, I don't want to be embarrassing to my child, but I didn't think they were that bad. How do I explain to this kindergartner that they reeled me in like some sort of bad trance that I couldn't break. How do I explain that when I put them on, I thought they were slimming and comfortable and I simply loved them. I don't, because he wouldn't understand. I hardly understand it myself. To quote Carrie…"How are they so cute?!?" To answer that question…I think it's all in the layering. The menswear blazer takes them from farm girl to city chic.
I've heard the debate on overalls. Heck, I agreed with the naysayers. Until these came along and it was proven again to "never say never" when it comes to fashion. Unless of course you're 6 and don't want to have your Mom embarrass you.