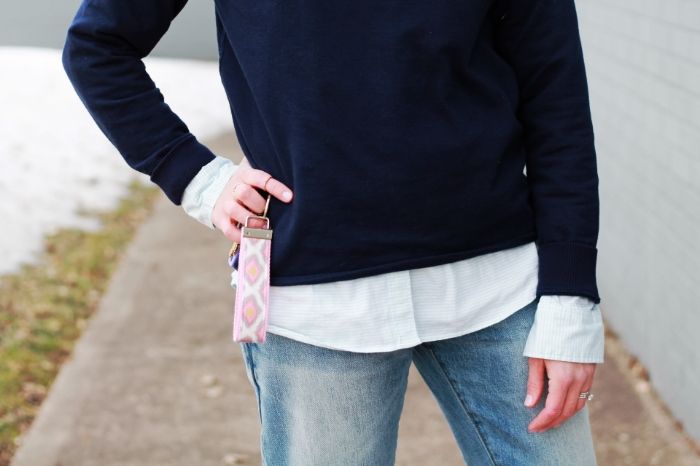 Being married to a basketball coach and having two boys, it's only expected that I would be surrounded with college basketball during March Madness. [and I secretly love it] No one likes filling out a bracket more than me. I love getting the neon yellow sharpie out after the games and highlighting all the wins. And then there was the time that I picked Duke to win it all and they lost in the first round [that would be this year] and my bracket went to s*#t. So now I'm counting on a 6 year old and his whims, which are actually better than my less than educated guesses.
And of course I have to dress the part. My husband loves this look of sporty with a cute twist. My nikes are by far one of my favorite purchases this Spring. I'm a pink girl, k? Those magenta shoelaces had me at hello. Mint and navy are a nice balance of pastel and nautical. If you're a monogram girl, check out the little initial earrings from C. Wonder. 30% off going on now so they're less than 20 dollars.
I had to give a flash of the key fobs that will be for purchase as my upcoming MS fundraiser on April 6th. A portion of the proceeds will be donated to the MS Society. Check my flyer on the right side bar for more info!