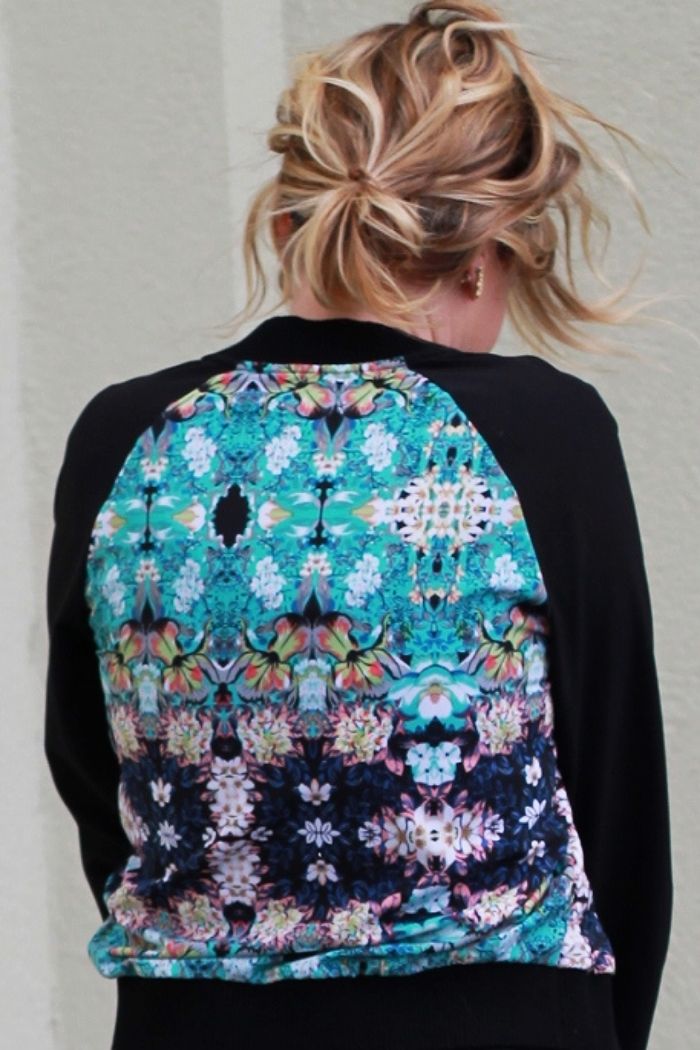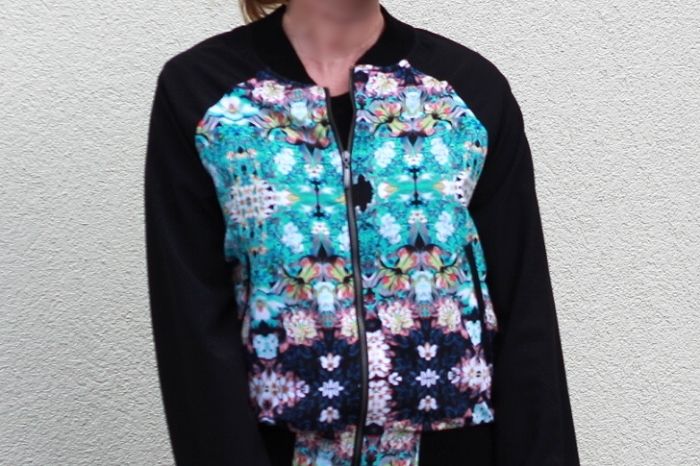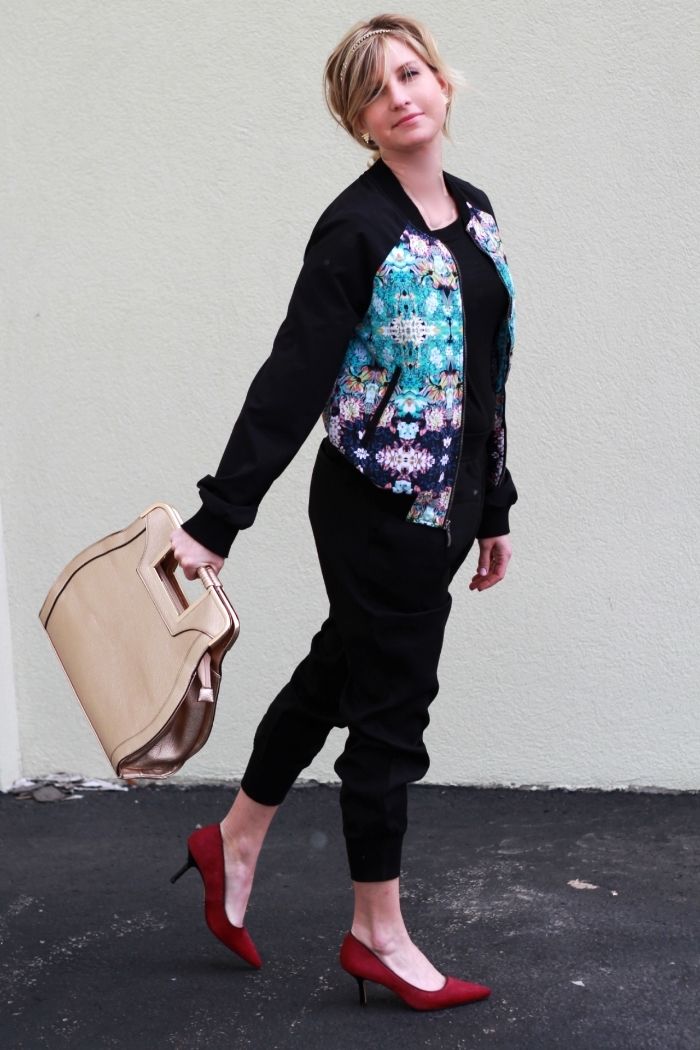 [Bomber: Target, Tee: Banana Republic, Pants: Piperlime, Shoes: SoleSociety, Bag: ℅ ShopLately, hairband: Chloe+Isabel, Earrings: Baublebar]
The soft silky bomber jacket is a current trend for Spring. It totally takes me back to my elementary days when I had a pink satin version. Wow, how I loved that jacket. I felt so cool in it! I don't know how much I'll wear of this trend so I didn't want to spend a lot. This jacket from Target is perfect-o: under $30 with a funky floral pattern.
So many fellow Moms have told me they have such a problem finding clothes after having a baby that are trendy and comfortable. They always ends up with the old standby: jeans and a tee. I too at one point lived in the same pair of jeans and black, grey, or white long sleeve tee. But why not try something like this? Swap the heels with some cute flats-like these (unless you live in Rochester, then you'll still be wearing boots thanks to the storm we got last night) if you're running around town.
However…if you want some cute heels, you have to take a peek at SoleSociety. Free shipping (my fave) and totally affordable trendy and classic styles. I love the fact that these are calf hair.
Hope you all have a wonderful Monday!