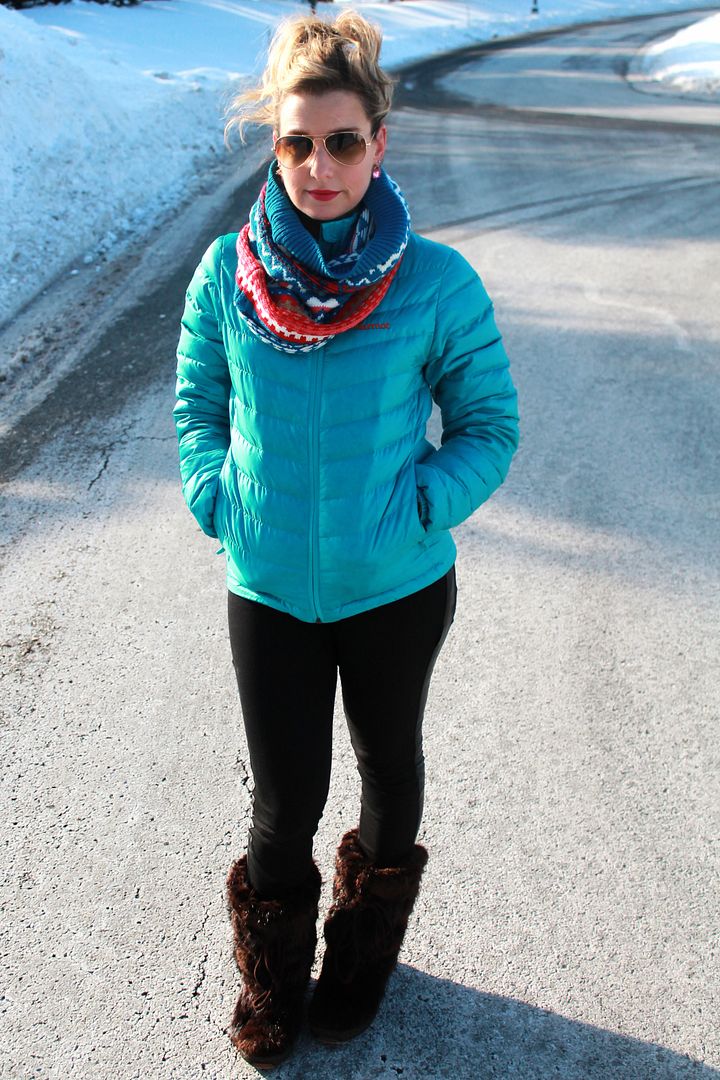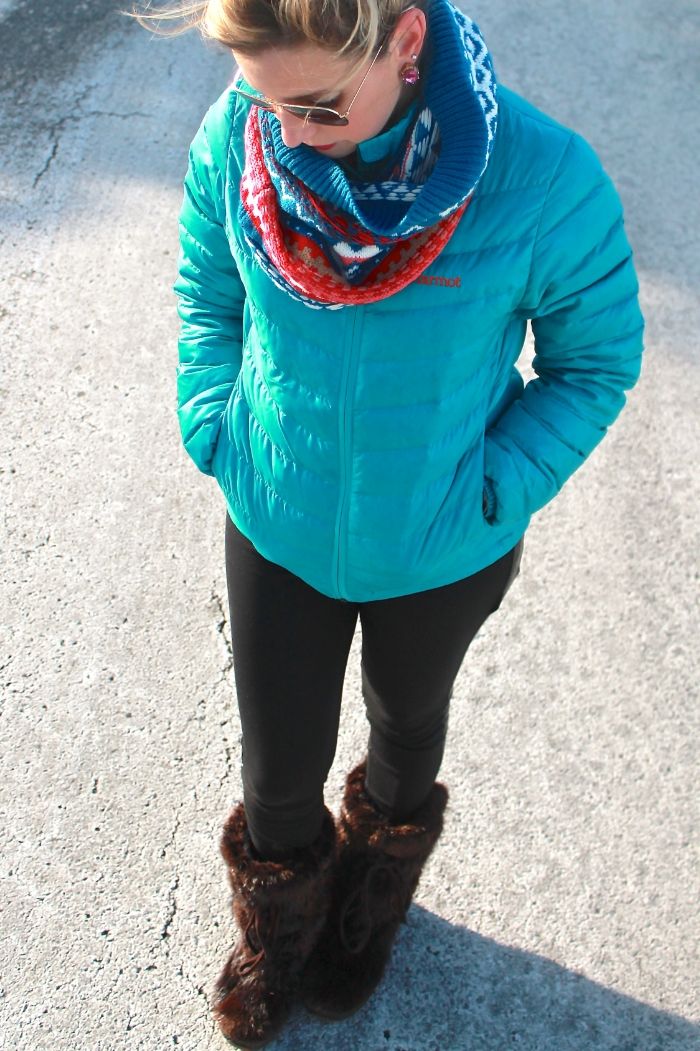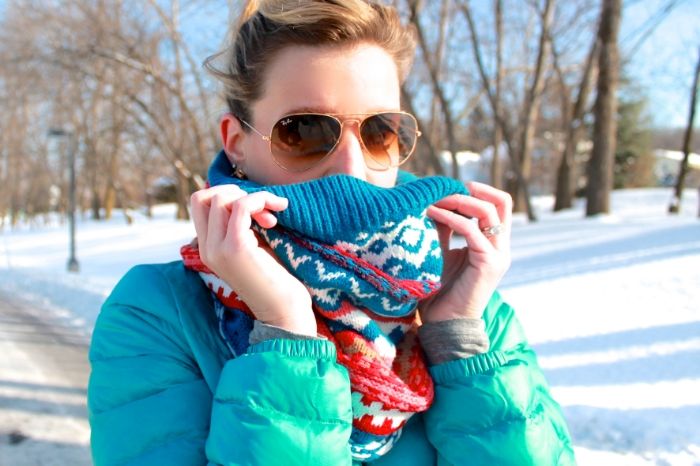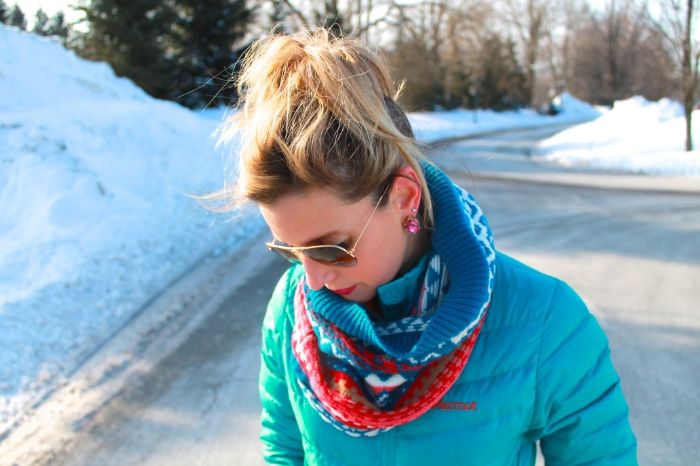 It's still in the low teens here and the Olympics have started so I thought a little polar vortex chic would be appropriate for this Monday. I'm still in scarf and puffer mode but instead of my usual black, I wanted to brighten up to try and convince myself that Spring will be here in the near distant future. When I spotted this funnel scarf from TrulyAdorn, it spoke to me! I love the 80's fair isle throwback. So of course I had to get a fun color for my puffer. Don't forget, it's "end of the season" so many places are having sales. This Marmot was 25% off and I'll still get my fair share of use out of it.
When I saw Rachel in her bear boots, I had to have them. Then I found out they were originally 600+ dollars. Yikes! Rachel~the smart shopper that she is, found them at Marshalls and waited. Then she waited a bit more and got them for 39.99! Is that not insane? I told her if she EVER saw those at Marshalls, she better let me know asap and hide them in a corner under a pillow so no one can steal them from me. They were so much fun to wear!
A special Happy Birthday to my youngest, Trevor. He turns 5 today and we are concluding a 3 day birthday extravaganza tonight. One thing Trev always says to me is "I love you like a [insert a delicious sweet treat]" Lately it's been a big chocolate donut. I'll take it. Cherish your children and each day with them!