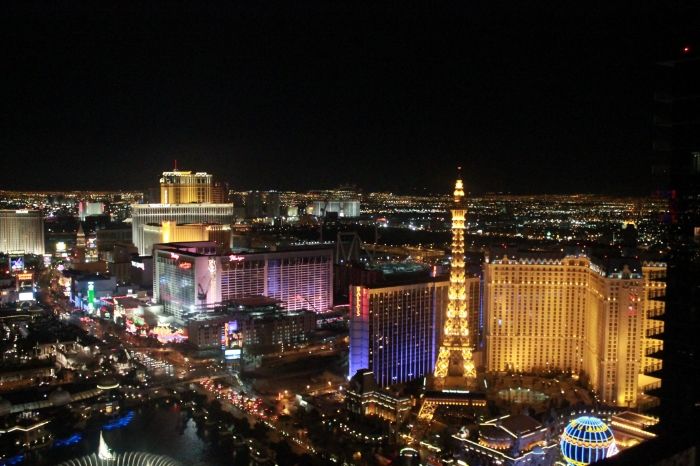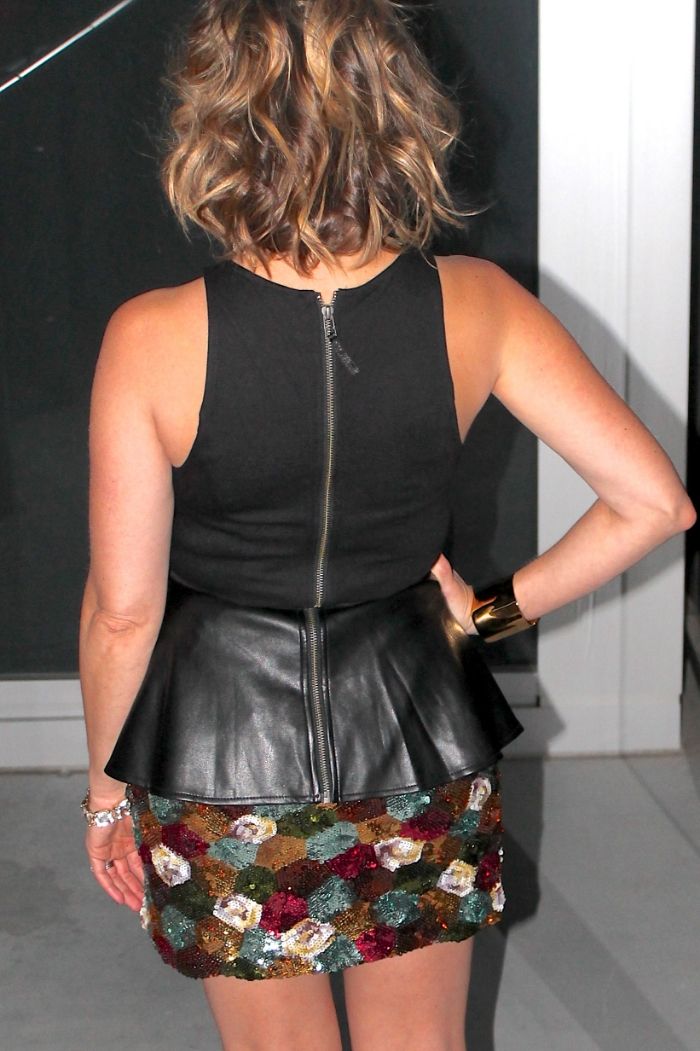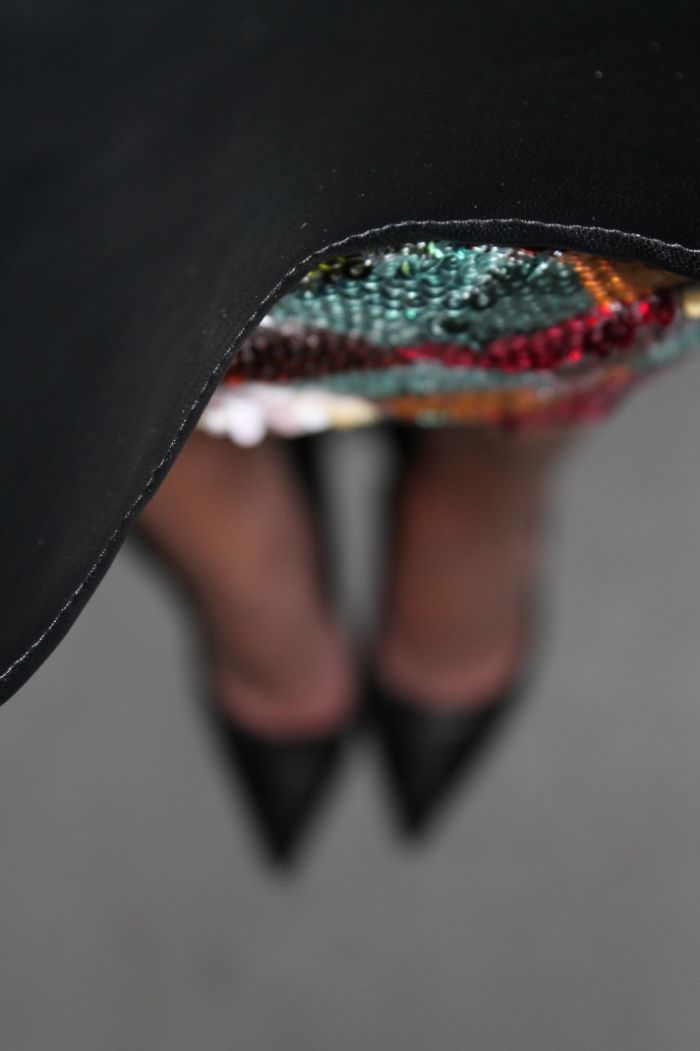 [Peplum top: Guess(sold out), similar, Sequin skirt: Pim and Larkin (sold out), love this and this, heels: sam edelman, similar, clutch: j.crew, cuff and bracelet: j.crew, earrings: Target, Lip color: Tarte fiery]
Would you agree January is your least favorite month of the year? The sub zero temperatures, the let down from the holidays and reflection of my pasty white skin in the mirror is enough to make me want to hibernate 'til Spring. When I had the opportunity to attend a contact lens conference in Las Vegas this past weekend, I jumped at the chance. I had two of my favorite girls in the world meet me there to mix in some fun. They were with me the last (and only) time I had been to Vegas, which was 7 years ago when I was 10 weeks PREGNANT. Can I recommend the one place NOT to visit when you
are pregnant? Yeah…Vegas 1, Becky 0. This time around was different though….
Gel mani, check. suitcase full of sequins and glitter, check. Spray tan, check. I couldn't believe how much better I felt about myself after getting a spray tan at SunTan City. It gave me just the right amount of glow to boost my mood and gave me the confidence to pull off a skirt without tights in the middle of winter. This week at STC, you can pay $1 to purchase a membership or upgrade your existing membership to the next level.
Because I was so busy with the conference, it was hard to fit in a daytime photo shoot but I think it's more than appropriate to show a glitzy glam look at night considering it's Vegas. Plus I had to show off my room upgrade and view from my outdoor terrace. This mix of sparkle and leather was a fun departure from my more conservative taste but you know what they say...When in Rome
…
I came home with blisters on my toes (thanks glitter heels) and ended up delayed for an extra night in Baltimore (thanks subzero temps), but more importantly I now carry a ton more memories that I made with my girlfriends. If I can give any advice it would be to cherish and nurture your friendships. My closest friends have known me (and I them) for 25 years! It's an incredible feeling to have people like that in your life.
And now the score has evened out. Vegas, 1. Becky, 1.
"Stop by your local Sun Tan City today and join the club for $1. Restrictions may apply. Offer valid January 27 – January 31 at all Sun Tan City locations."
Disclosure: This post is sponsored by Sun Tan City as a part of the Style Squad program. The opinions expressed in this post are those of the author and not indicative of the opinions or positions of Sun Tan City.