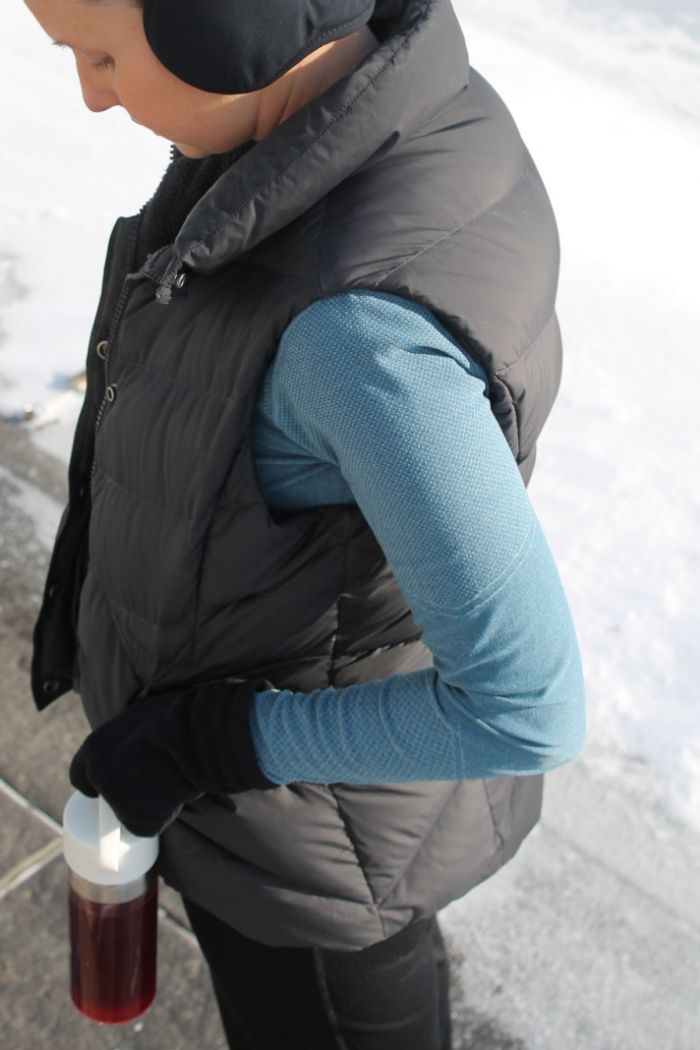 [Fabletics shirt/headband/waterbottle, J.Crew puffer vest, Gap yoga pants]
I
f you've been following me on IG, you know that I've been doing a juice reboot all week. I'm sure you've heard of juicing as it is becoming the next "IT" thing for getting in shape and jumpstarting a healthier eating lifestyle. I chose to do rebootwithjoe.com because I felt there was a lot of easy to understand information and they had very straightforward plans to follow. The 3 and 5 day reboot are literally you drinking juices for those days with some coconut water and tea sprinkled into it. I was sure I could do it until I got to the end of day 1 and realized I NEED FOOD! Why is it when you can't have something, it makes you obsess over it? I literally was counting the minutes until I could sip on some coconut water. The 10 day plan combines food with juices and so I've mildly adopted that plan. The morning juices are actually delicious, my son loves them and I could see myself making them long term. All in all, it's been a great reminder of what I normally stuff in my mouth without even thinking about it. I don't think twice to pop pretzels from the snack preparation for the kids, leftover eggs from their breakfast, a bit of a candy bar and the list goes on and on. When I've actually stopped and thought about it before I put in my mouth, 100% of the time, I didn't go through with it.
To go along with my health kick, I'm signing up for another 1/2 marathon in April. Cute work out gear always motivates me and I'm loving Kate Hudson's new line-Fabletics. Check out the black camo leggings. So fun!
Have a Healthy, Happy Weekend Fluff Followers!