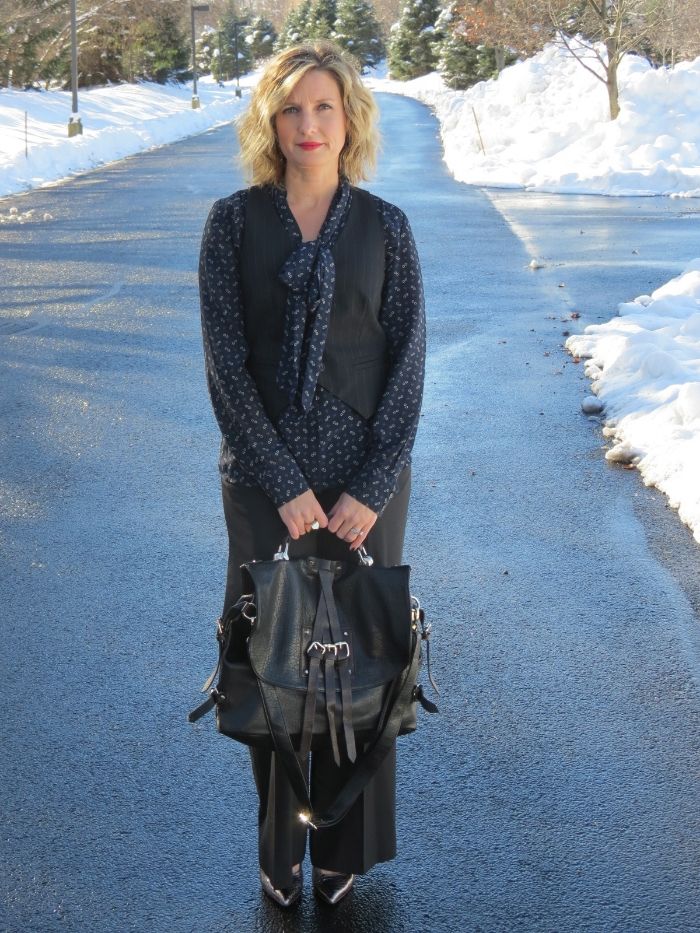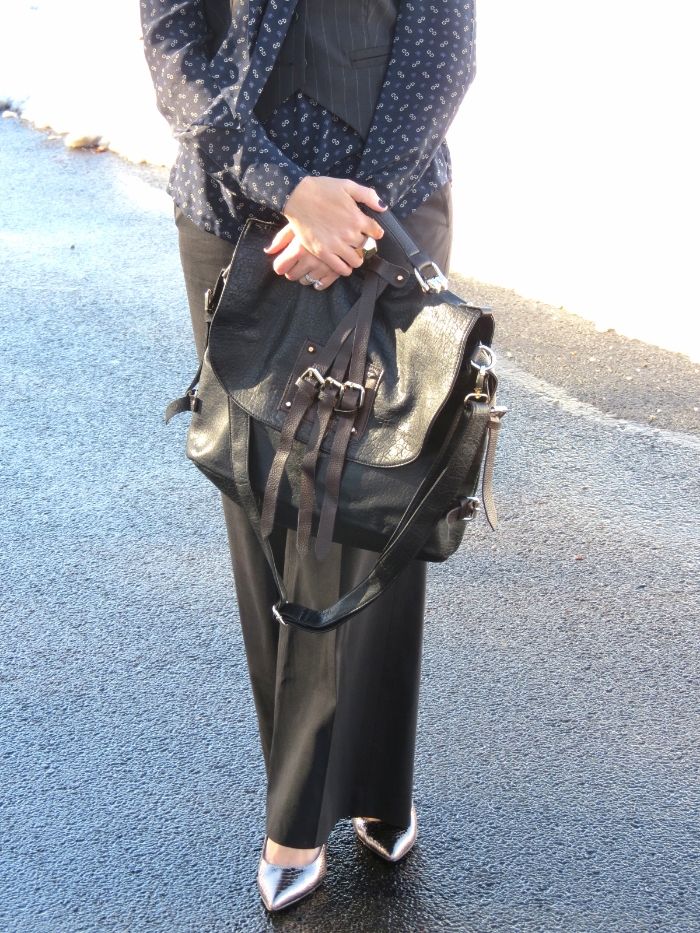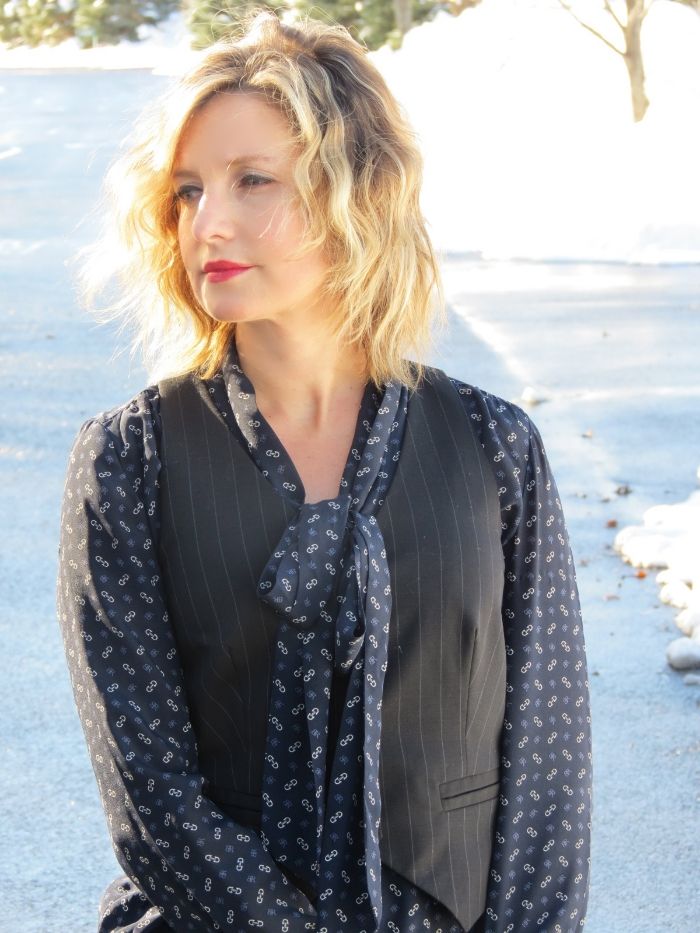 [BR top, BR vest, BR pants, Target shoes, c/o Galian bag]
It's always a great relief when I can look at different pieces in my closet and pull them together in a totally new and different way. A relief in the sense that I haven't completely wasted money on something I'll wear only a handful of times only to then sit in my closet. This menswear look is fabricated out of older items that I've never thought to mix . I'd say they all get along, wouldn't you agree?
A laptop bag is essential for the working lady and I have a few that I keep in rotation. When I had my choice at the LuckyFabb conference on a Galian bag, I knew I wanted this messenger attaché. But take a look at some of my metallic holiday faves from them. Galian is offering 30% off through today! Somebody NEEDS to buy that Ailyah metallic clutch. I can't think of a holiday pairing it wouldn't get along with, wouldn't you agree?