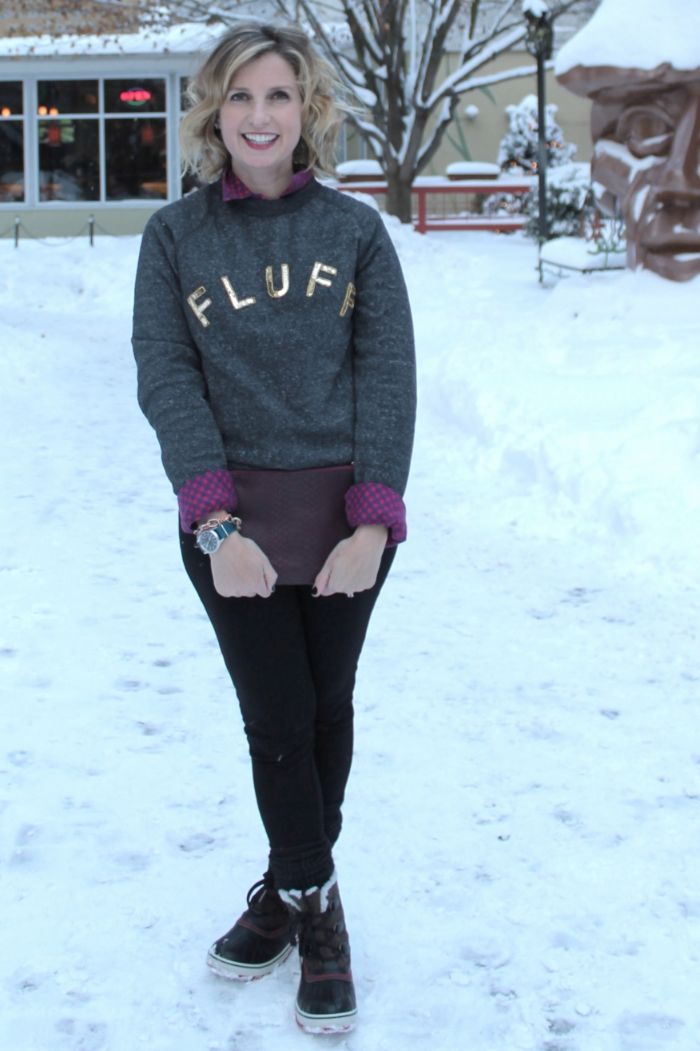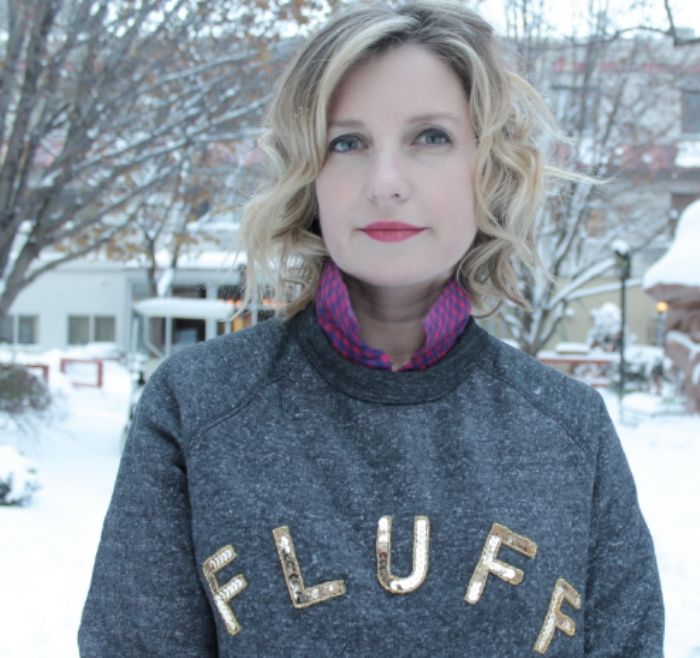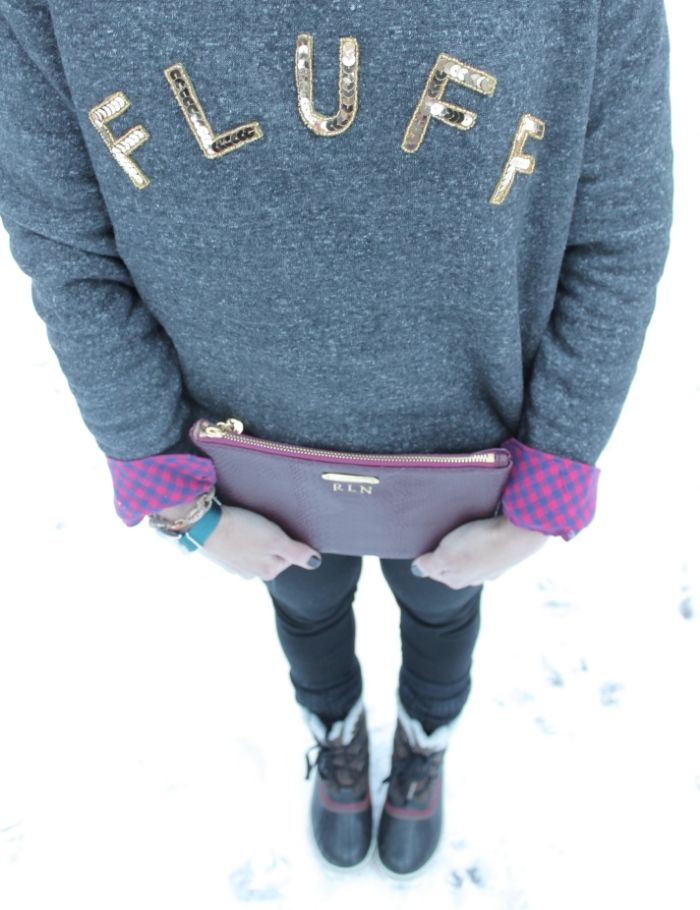 Ahh...I've been waiting for this gem to be delivered. For some reason I keep getting early Christmas presents. I can't imagine how that's happening but who am I to question it? If you haven't discovered Bow and Drape, I would advise you to head over to their website as soon as your done reading this. I customized the Billie sweatshirt but they also have the most adorable party perfect looks like the Hepburn A line skirt. Pick the hem length, skirt color (I love the teal) and sash color. It's stunning!
It you saw my TV Gift Guide segment, you'll remember the GiGi New York personalized clutch was the #1 item on my list. I love the rich, burgundy color but it comes in 9 other options for your fancy. 10% off if you join the mailing list and free shipping. That makes it a wonderful, personal gift.
And last but certainly not least for my snowy woods are my Sorel Tivoli boots. These boots are perfect for a few reasons: 1. I have a slight commute from my car to the front door of my office so I need a boot to navigate the slippery sidewalks 2. Ski season has started and these boots are easy to slip on and off in the lodge 3. with all the snow we get here, they are comfortable to wear for everyday running around without the bulk. Plus how can you resist a little herringbone pattern? Obviously I couldn't.