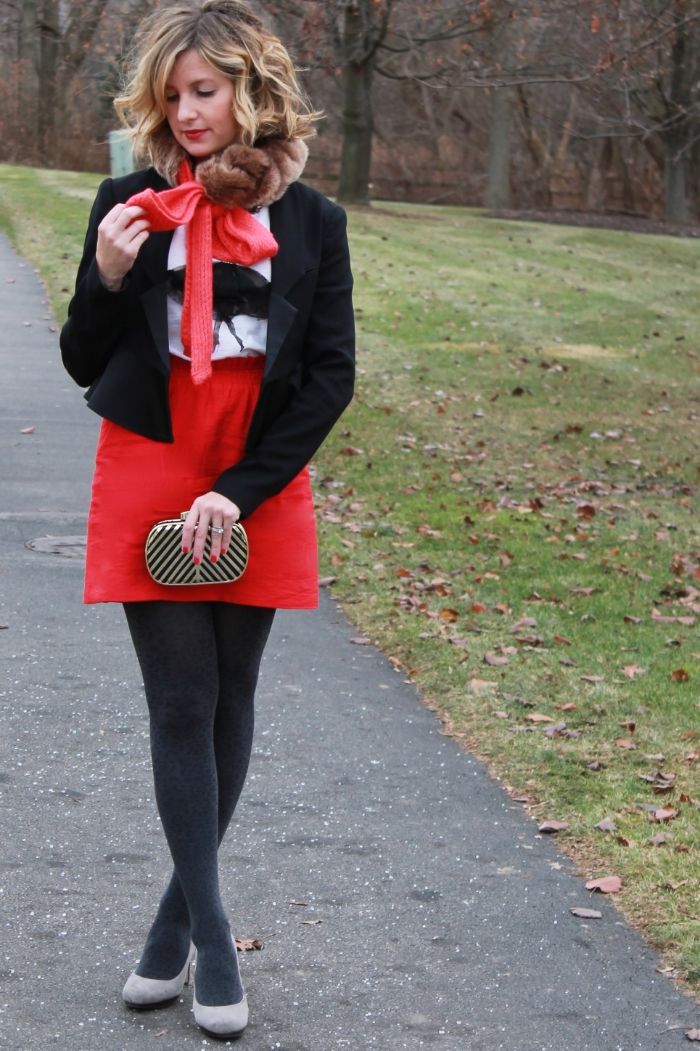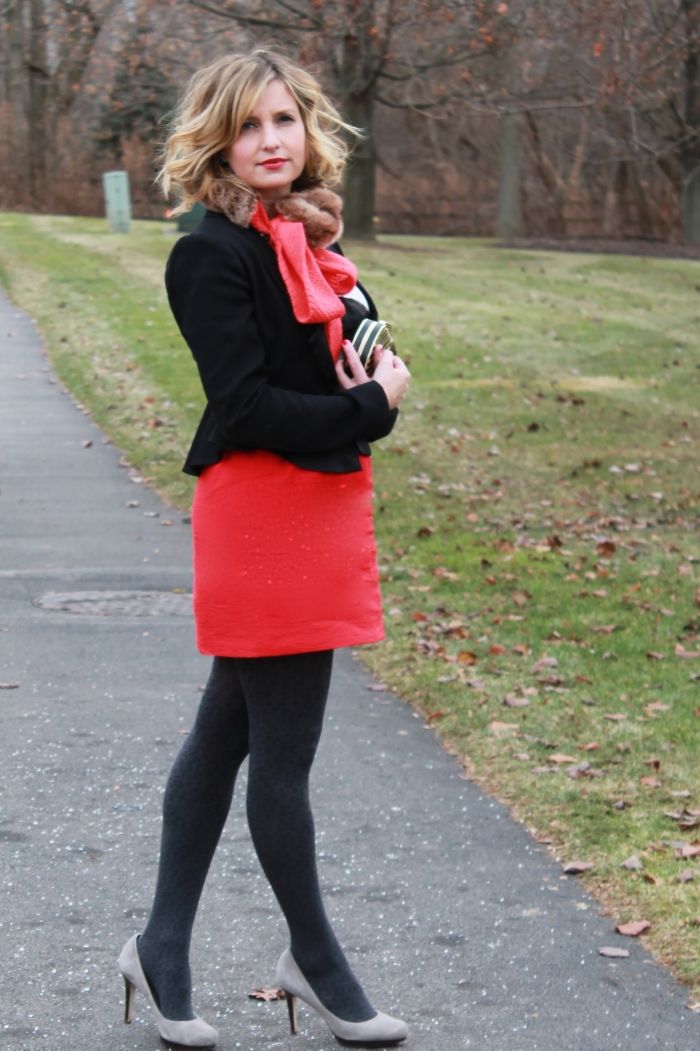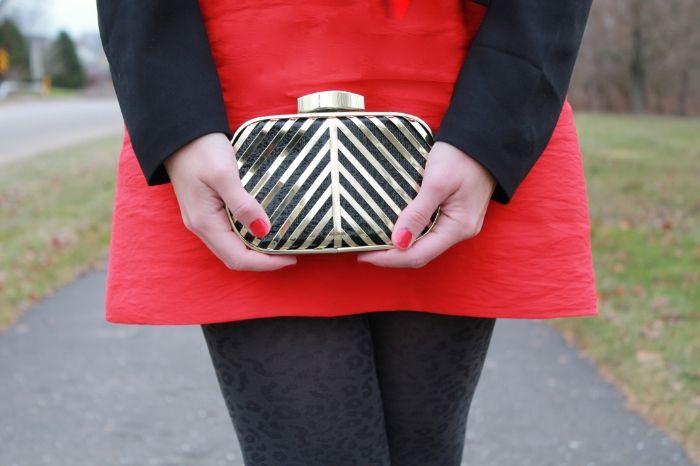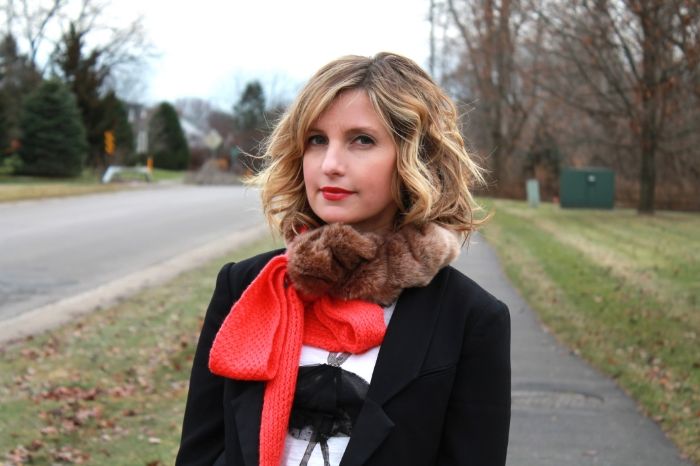 PHOTOS// CARRIE EISENHART
[Anthropologie fuzzy ascot, LOFT tee, Anthropologie cropped tuxedo blazer, J.Crew skirt, Nononsense leopard tights-$5!,Target clutch, BR heels, Capwell and Co. necklace c/o]
Look-the holidays are stressful. I feel like just when I have one area of my house decorated, the empty bins and boxes stay there for a good week, making the decorated area not so festive. It's been these constant piles of messes wherever I go. I'm trying to make my house feel cozy and special, not like an episode of Hoarders. While decorating for me can be stressful-some people get frazzle-dazzled wondering what they are going to wear to the annual holiday party. I live for that type of decorating so I've got an equation for you that's way easier than your child's math homework...
Playful tee + colorful mini + textured tights + classic pumps + blazer + fur scarf + statement necklace
= EASY HOLIDAY GLAM!