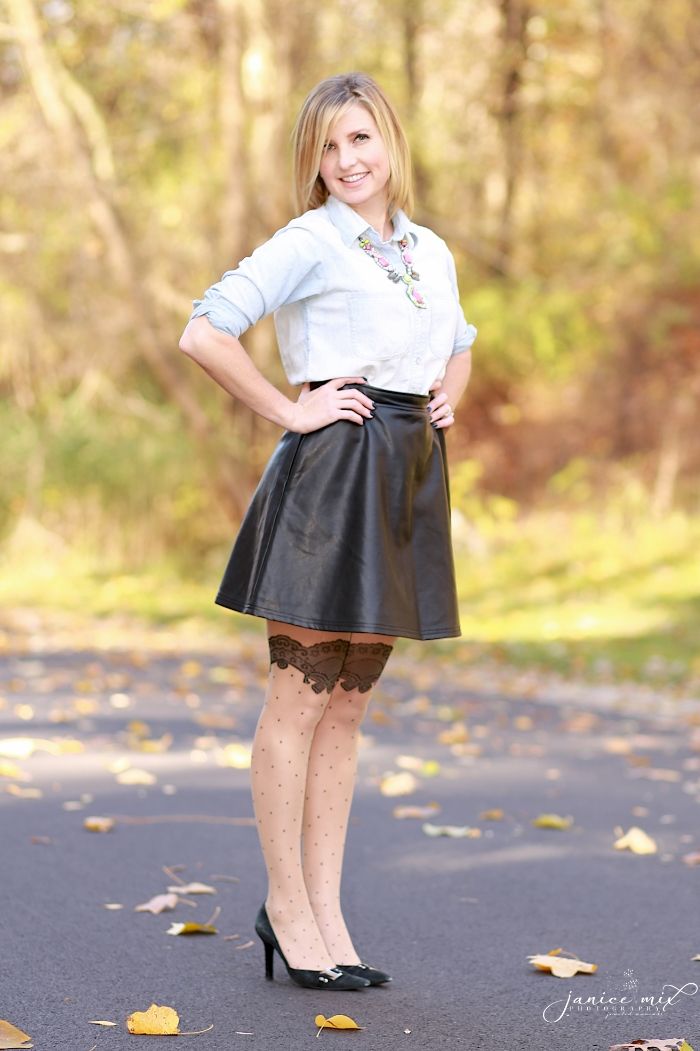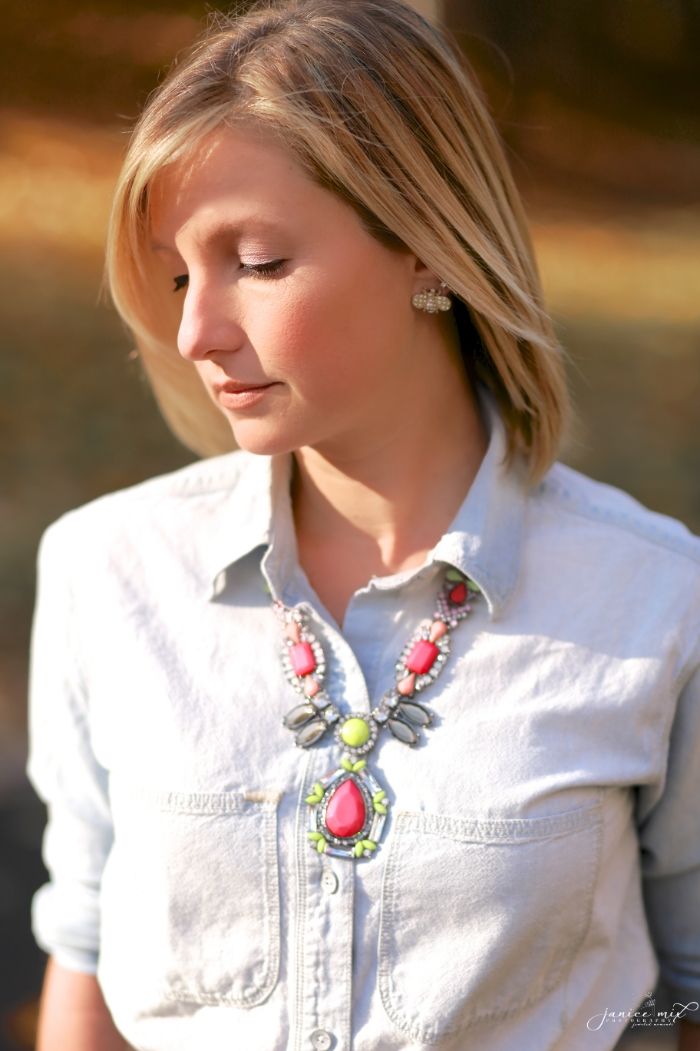 [top:
Madewell
, skirt:
piperlime
, necklace:
prima donna
c/o, earrings: jcrew (old), tights: DiscoverPique, shoes: BCBG (old),
similar
]
Colder weather is equivocal to tight wearing weather. It's one of those items that I never seem to have enough pairs. I usually wait until the last minute and then all of a sudden I'm having the GAP in Indiana send me their last pair of fair isle sweater tights because I needed them that badly. This year my type A has kicked into full gear and I'm way ahead of the calendar. I love these nude dotties I found on an online tights company: Discover Pique. It's a subscription service for tights! They have such unique pairs that I bought 5 different patterns for my first order.
It seems I'm incorporating a lot of leather pieces into my wardrobe lately. If you didn't see the leather leggings I scored from Zara, take a look here. I love mixing leather with a modern chambray and fun statement necklace. This necklace was a great surprise in my LuckyFABB swag bag. I love PrimaDonna's affordable jewelry. If you are looking for some super cute midi rings, check out this rose gold chevron one. You'll love the price!
Have a fantastic weekend! I'll be preparing for the big turkey feast that's happening next week!