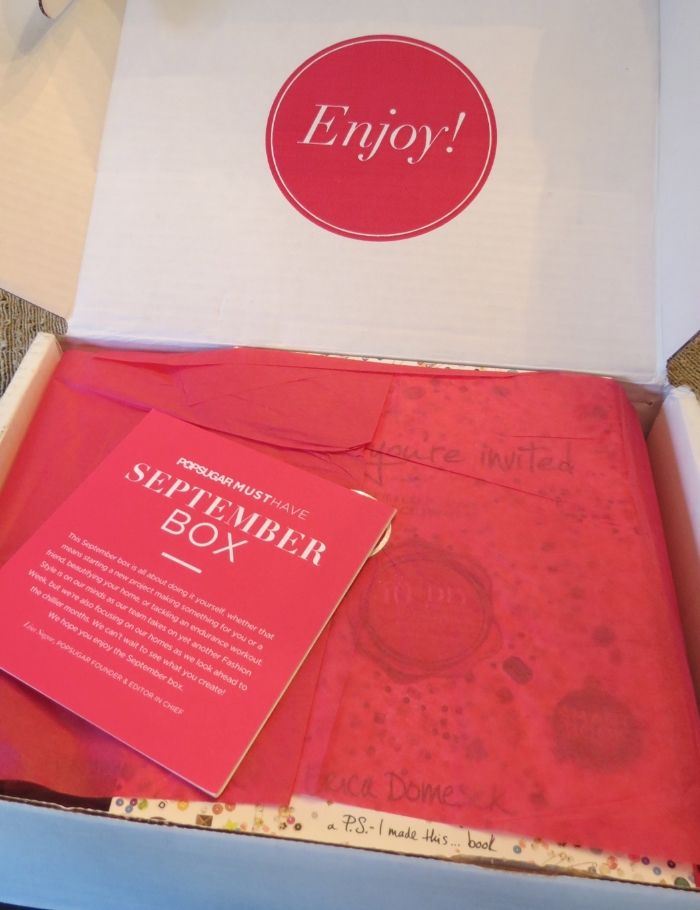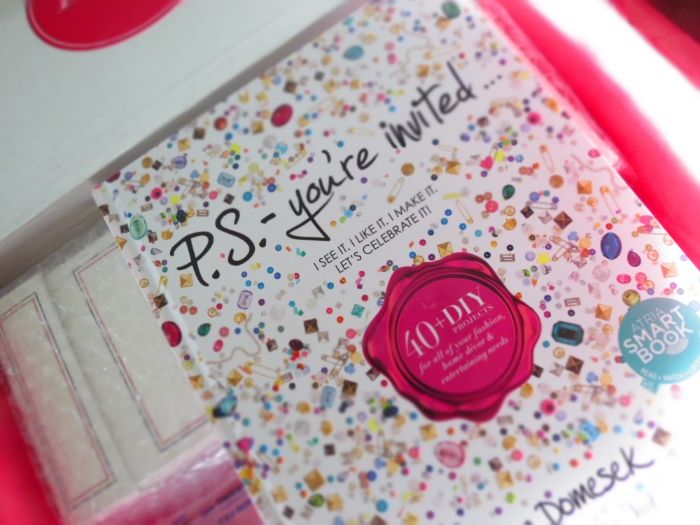 Have you heard of the mail order box subscriptions? The ones that send you monthly packages with treasures and treats waiting inside. Whoever was the genius that thought of this concept had me in mind. I like nothing more than pulling into the driveway and seeing a package at my front door. It's a small rush of excitement, wondering what's in the box. The PopSugar MustHave Box puts new meaning to that question because literally I have no idea of what is in that box. It's a miracle I got pictures of the insides all nice and wrapped because I really wanted nothing more than to tear right through it. Enjoy! it said. Oh yes, I will. This was my first month. New experiences get overabundance of excitement.
INSIDE THE BOX:
Barr-Co reed diffuser: Maple and vanilla scent. nice, mild, relaxing. nothing I would have bought from myself but still very lovely
P.S. You're Invited: A wonderful DIY book written by the founder of the popular blog, P.S. I Made This. If you are really into DIY, you will LOVE this book! It's never been my forte but I can appreciate the beautiful ideas and it makes for a wonderful coffee table book.
Rifle Paper Co. paper coasters: These are beautiful flowered paper drink coasters that are just my aesthetic. I have them sprinkled throughout my entertaining rooms and they add a little romance to the decor. Think of these next time you need a hostess gift! [ooh..and I love this iPhone case from them too]
Shoptiques gift card: This was a bit disappointing. I was hoping for more beauty/fashion items but understand since this month was more about the home than anything else. I will not use this...perhaps a good giveaway item? and I do love this initial bangle.
Kitsch Headbands: I have short hair, so I won't really be using these unless I'm pulling my hair back while washing my face.
Sharkies fruit bar and energy chews: Since I'm an avid runner, I will definitely try these out. It's just that I've been lazy busy and haven't had a chance yet.
I did a ton of research on all the beauty/fashion themed subscriptions and decided on the MustHave Box from PopSugar because I really liked the previous box contents. For this month, I'd have to give this box a B-. I do love the concept though and I'm still super excited to get October's box (which is on it's way!). I know you are so curious as to what I paid...they have different subscription plans. I chose the 3 months for 95 dollars. Want to give it a try, click here to sign up!