Every once in awhile I actually discover a great home find. It's uncommon since I'm usually more focused on fashion and beauty, but when an old high school friend posted this hutch and buffet for sale, I couldn't pass it up. I didn't have a place for it
yet,
so part of my must have list when looking for a new house was "dining room large enough to fit huge china cabinet."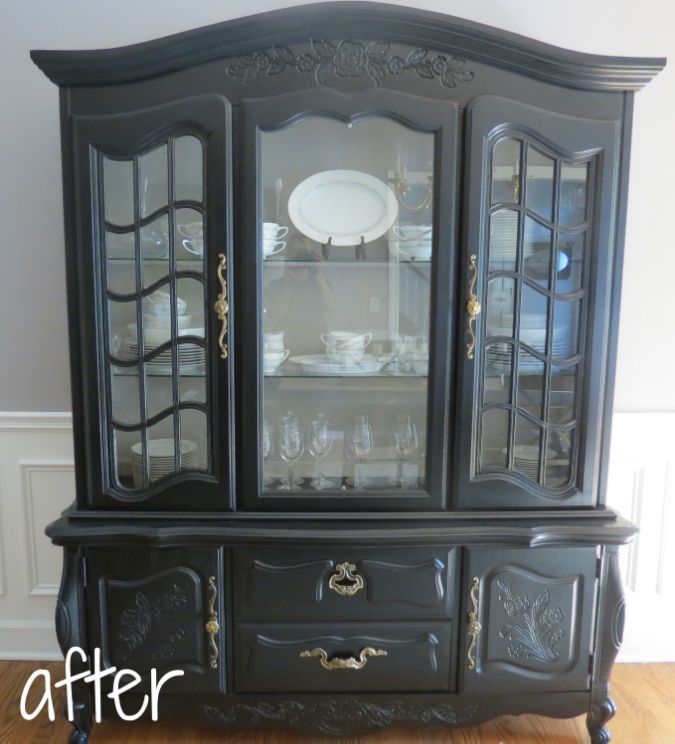 I called up my gal-pal Meredith from Sweet William Vintage to give the massive piece a makeover. She's a whiz at turning vintage into modern so she suggested we go with a semi-gloss black finish. Blending the old with the new, she convinced me to keep the original hardware and I love the combo of black and gold, whether it's fashion or furniture! She added a fun twist and painted the inside back Silver Fox from Sherwin-Williams. What a fun update for this classy lady. I love that I can finally display my Grandmother's beautiful china that I've been holding onto for years.
Be sure to check out Meredith and Alison, the other half of SWV online, Facebook, and their Etsy shop.