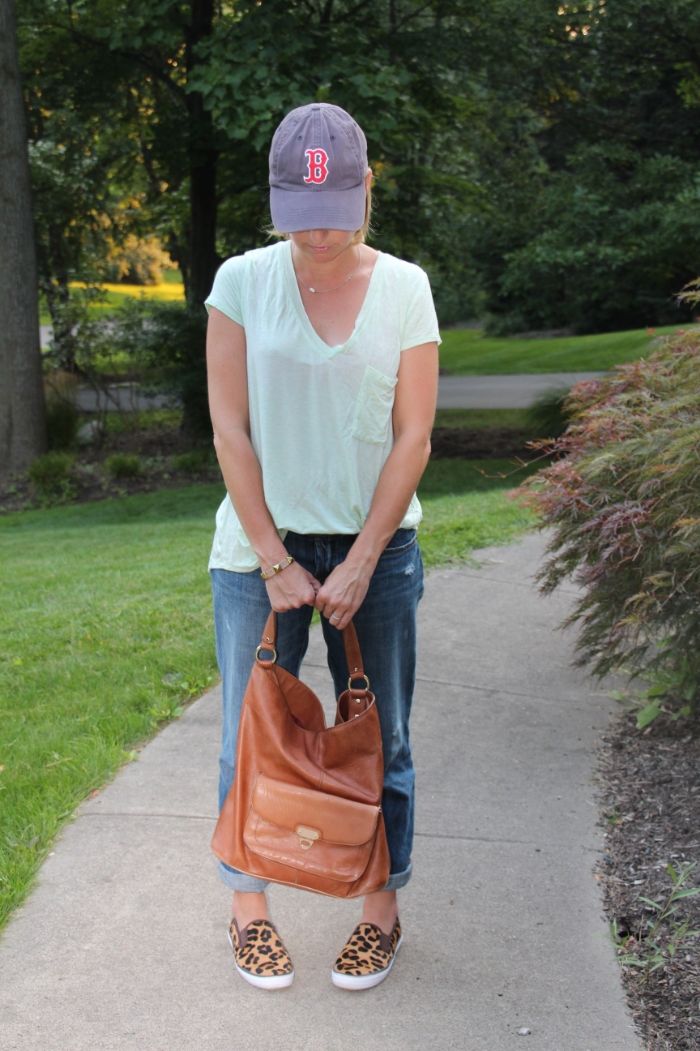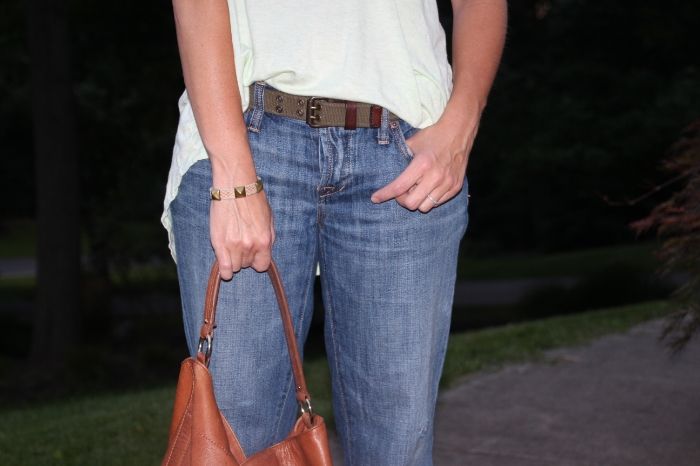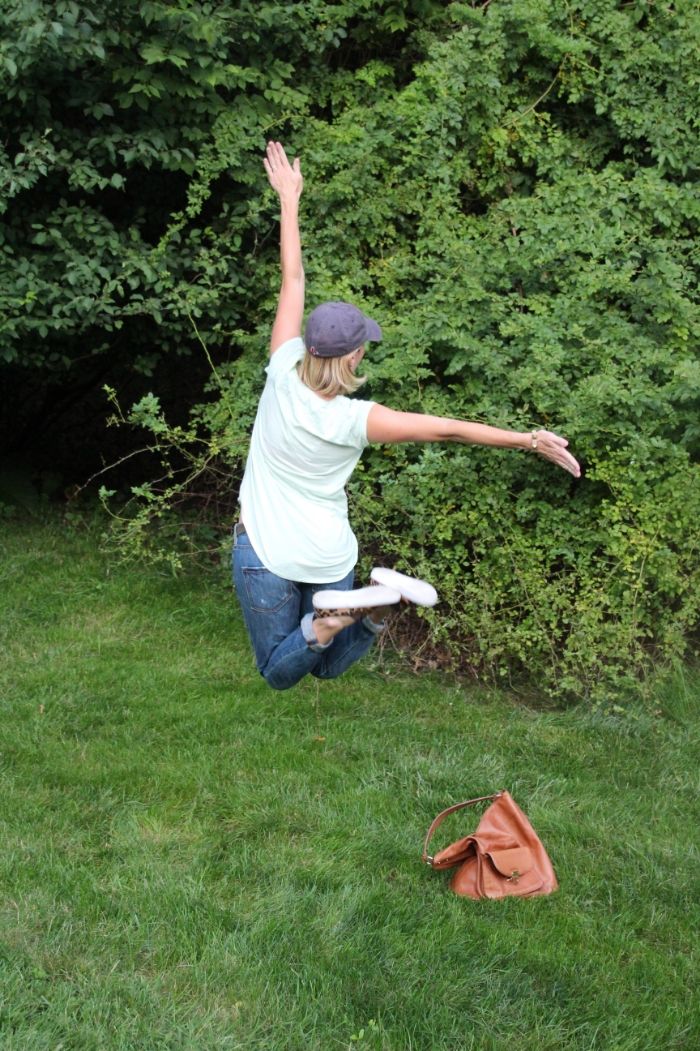 PHOTOS// CARRIE EISENHART
Happy Friday! It's been a whirlwind week with hosting a Stella & Dot party on Wednesday, packing for our mini-vacay to Pittsburgh and preparing for my next segment on channel 13 which will be airing Monday. I did have time to squeak out some pics and putting together this outfit was a breeze since I just followed Carrie's inspiration from last week's post. My new leopard print slip ons gave it a little twist. I had to pay homage to my beloved Red Sox even though I'm a born and raised New Yorker. Plus it's one of the only hats that will fit my pea head.
I finally found a pair of boyfriend jeans that I love from Ann Taylor Loft. Myself from the 90's wore this exact ensemble. Baggy shirt, relaxed jeans, baseball cap. So it's only natural that I would make Carrie take a throwback cheerleading jump picture.
Enjoy your weekend and if you get a chance, take a peek at Stella & Dot's new Fall collection! I want EVERYTHING! Thanks for reading!