This post is a little different from my usual fashion and beauty related topics, but fun nonetheless. I've recently moved and have been focusing a lot of my time on making my house a home. As the song says, we get by with a little help from our friends and so I leaned on my dear friend and amazing interior designer, Rachel Clark from Rachel Clark Designs to tackle some projects. Rachel recently did a segment on our local ABC tv station on the bar cart craze. I was certainly one to jump on board. I found this golden beauty in my mother-in-law's basement chipped, white and begging for a makeover. Rachel sprayed 'er up and taught me how to decorate the traditional way. Watch her segment here on how to use your bar cart in different, fun ways.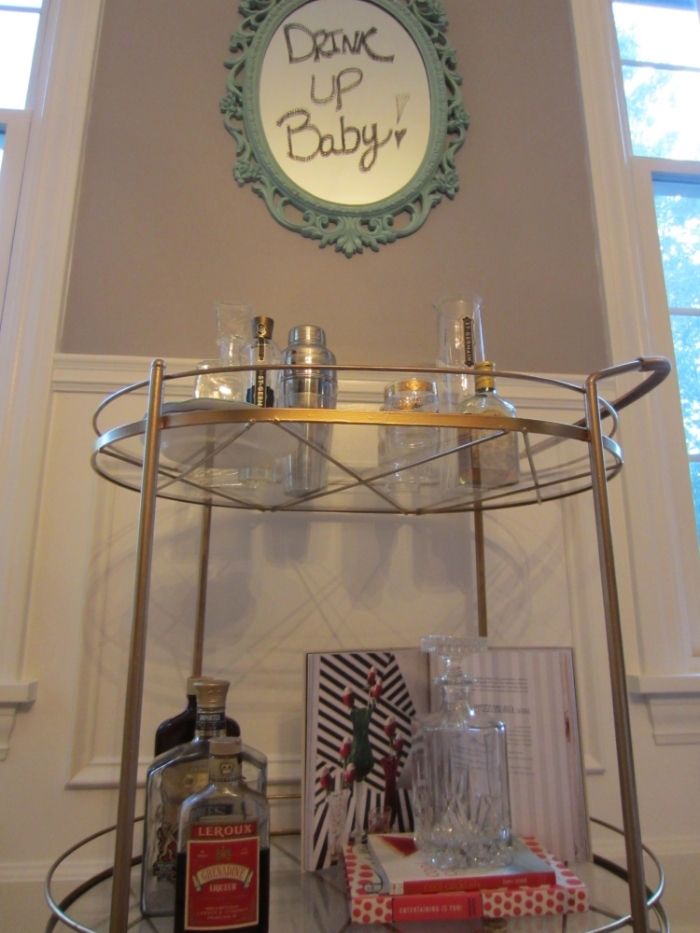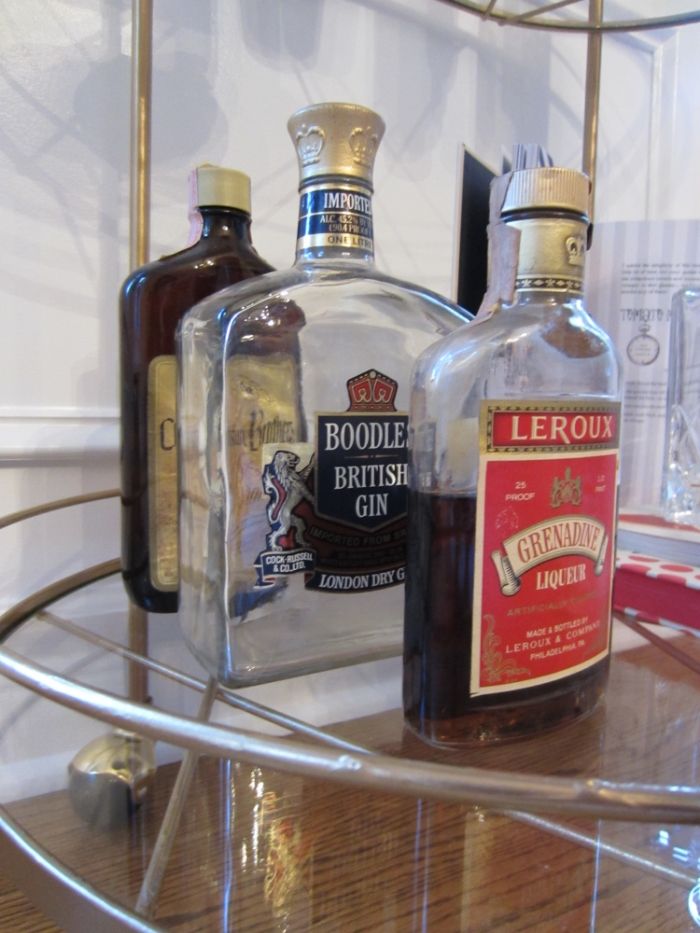 Here is Rachel's latest blog post on the bar cart extravaganza that's been going on since Mad Men...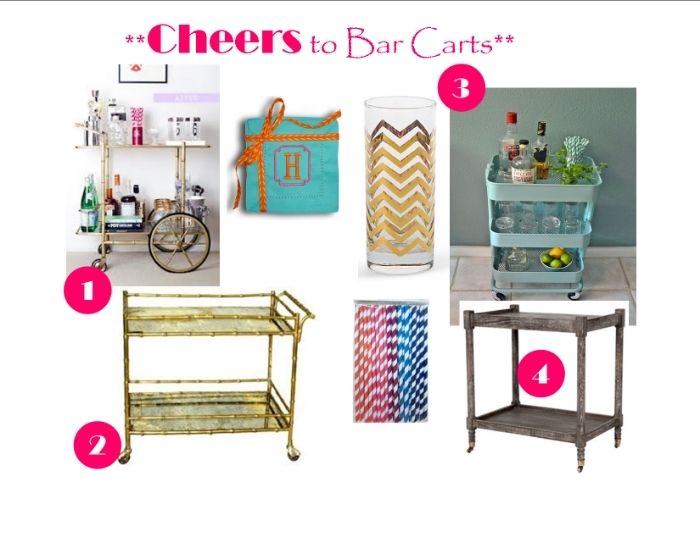 Napkins from Etsy store: Monogram Works/ Vintage Straws Target.com
Ever since Mad Men hit TV, the bar cart obsession began. Have you seen all the fabulous choices? Whatever your style, there is a cart for you! What's not to love about glass, and mirrors, and things that shine!? If it were up to me, I would have a bar cart in every room, not because I'm a heavy drinker, but because they are amazing little pieces of furniture that can be so many different things. For instance; the obvious," bar cart." The bottles of liquor are quite beautiful & show off like art. The" end table"; they are small and typically have a couple shelves one for books/magazines and the other for a lamp and necessary glass of water. The "mini Office"; small space saver for sure. Set that baby up with the perfect supplies needed, and she's business savvy! Last but not least, "Bathroom Storage," some of us are lucky to have some extra room in the ladies lounge, so why not pretty it up with some extra rolled towels, jewels for dressing & bottles of perfume for the finishing touch before we are off to start our day. So, even if you don't drink, raise your glass to bar carts; the most versatile little piece of beauty and function all in one!