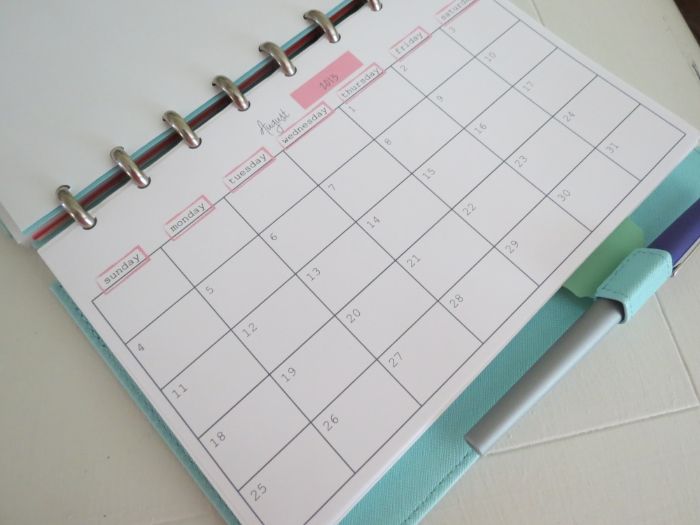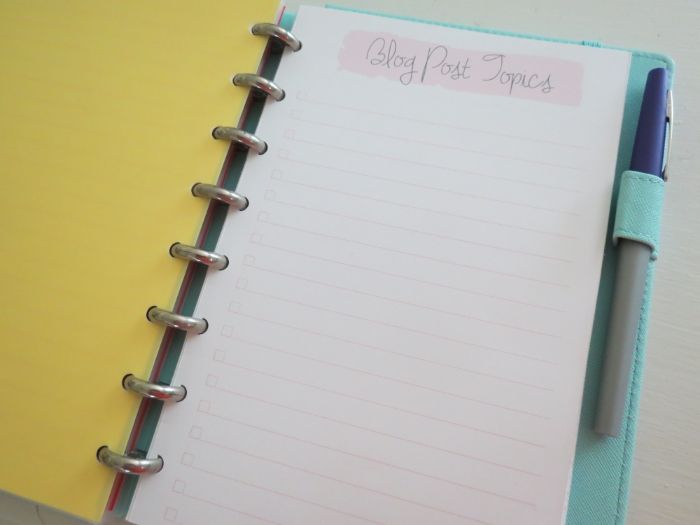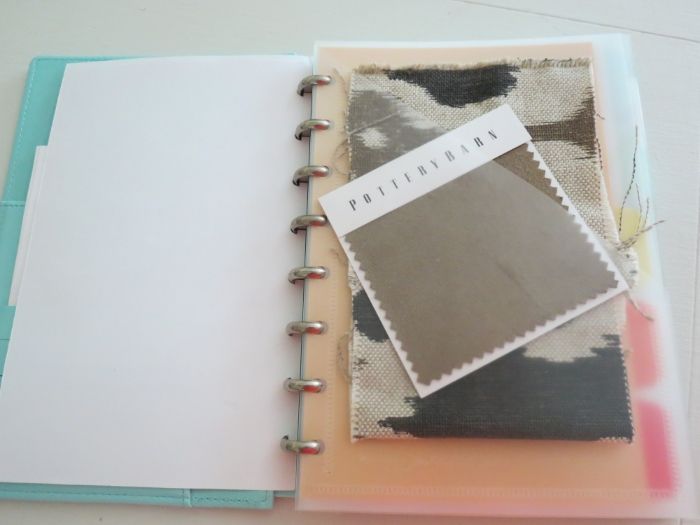 They say we will close on our new house this week. I'm keeping my fingers crossed but if you've ever bought a house in New York, you won't be surprised when I tell you we were supposed to close last week. On the brighter side of things, it has given me more time to research organization for the new casa. My goal is not to move anything we haven't used in oh, the last six years.
What better way to get organized then to organize a new planner. Is it archaic that I'm using a paper planner and not doing things digital? Judging from all I see on the shelves of Staples, I'd say there are a lot of people like me that still like to see things laid out in front of them and write things down in pretty colors. Jen from Iheartorganizing.blogspot.com inspired me to create the above customized beauty and here are some suggestions on how you can create your own as well!
#1. Choose a planner:
I

liked how Jen used the Martha Stewart discbound system. It's very easy to move pages around, reuse things throughout the years and customize the layout based on your needs. She chose the full size but I knew it wouldn't be practical for me. I like to have something small enough to put in my purse or my work bag that isn't as big as my laptop so I opted for the smaller size. I love the aqua color!
#2. Customize your pages:
I custom designed all the pages that I wanted and needed. Calendars by month, to do lists, even a blog section with pages to record my purchased items, blog post topics and collaboration ideas. A house section includes paint ideas with colors we'll use for the new home and different home improvement projects. There are a ton of etsy stores that have downloadable planner forms but I could not find a single one for the smaller size so I had to design my own! Can I tell you it was a pain in the a$$ and consumed my weekend. Yes, I'm obsessive in some ways...
Inside are clear folders for holding fabric swatches, birthday cards, important dates, etc. There are also tabs for separating sections: calendar, blogging, house, kids, etc.
#3. Buy a hole puncher:
The one thing I dislike about the discbound system is that it needs a specific hole punch. The Arc System desktop punch is $40 dollars! That was a little pricey for a hole puncher in my opinion but I was already sucked in to the idea of my creation and so it really was a non-issue once I had made up my mind.
#4. What will you write with?
Based on Jen's recommendation, I chose the Papermate Flair ultra fine assorted colors pack. I've always used the medium tip but the ultra fine is perfect for the smaller printing I need to do. They really do write well without any bleed and did I mention I like pretty ink? Highly recommend these.
Can't wait to get this baby ready to go! Let me know if you are interested in any downloadable printables for this size planner. (inside pages are 5 1/2x81/2) I can also do the larger 8.5x11 for you. I thought it would be great for teachers, meal planners, wedding and or pregnancy/baby planner. I would love to customize it for you!
And I'm super curious....what type of planner do you use??