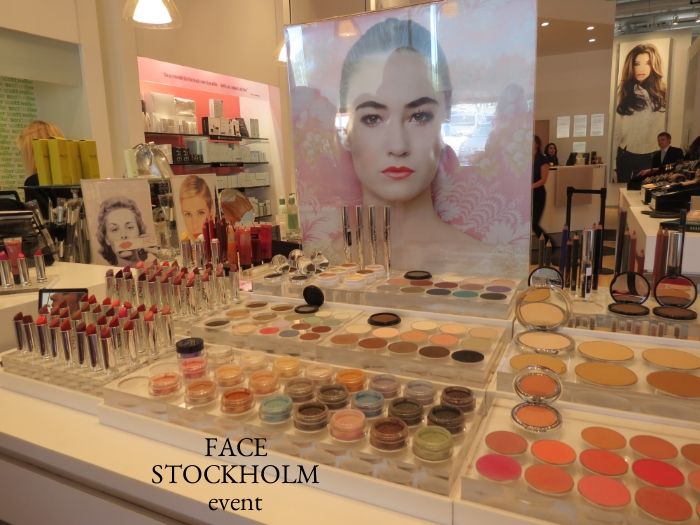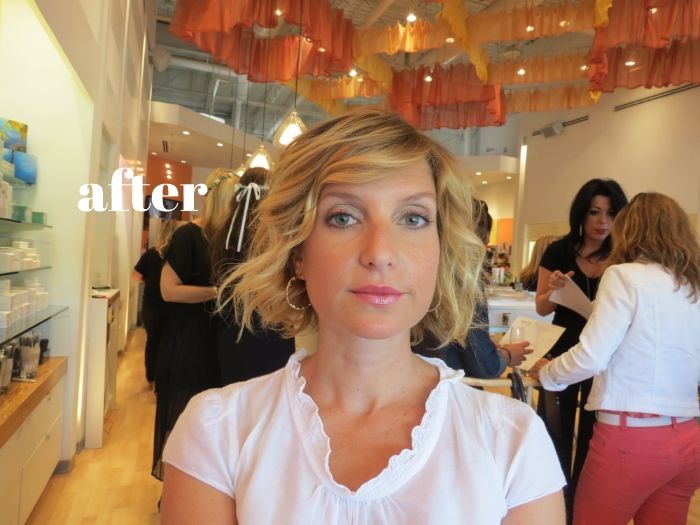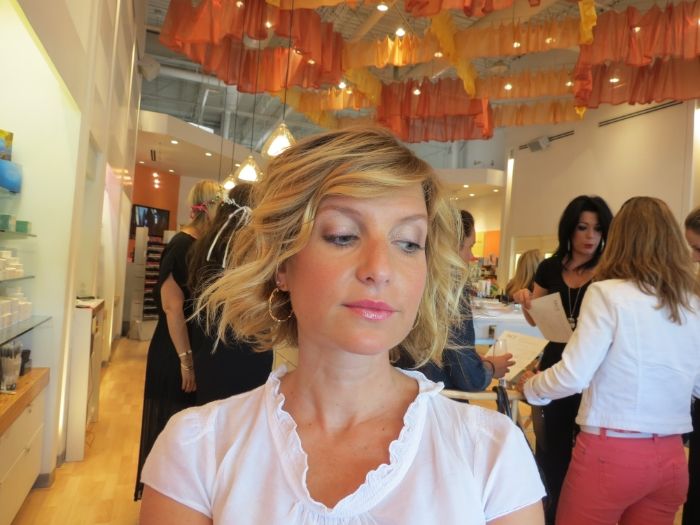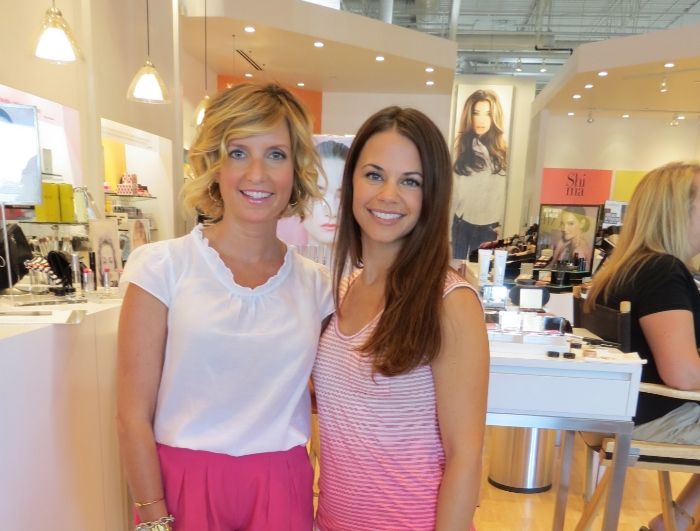 Nothing makes for a better Friday morning while on vacation than a complimentary beauty session at Scott Miller Salon with Swedish cosmetics line, FACE STOCKHOLM. Helen Andersson, lead educator and crown wearer on right, was on hand filling me in on all of their beautiful summer products. One of my faves was a crème blush that doubled as a lip stain. Thirteen colors, ranging from warm and shimmery to bright and cheery are all named after big cities. I did Paris, a bright watermelon shade. Much better than the first time I did Paris which involved staying at a filthy hostel, watching a man get maced at an outdoor cafe and being surrounded by guards with machine guns at the airport. Perhaps the city Paris and I need a do-over.
Silvana, from Scott Miller chose gold and plum crème shadows for my eyes. I have my own abundant collection of purple shadows with gold falling a close second. I would have never thought to combine the two of them in one look. It was warm, natural and enhanced the hazel in my eyes.
I still cannot believe that I only have a tinted moisturizer on. No foundation, no powders. Isn't that what we are all looking for in a summer beauty routine? Quick, easy and natural. Perfect.
Tell me...What's your "go to" summer beauty product?