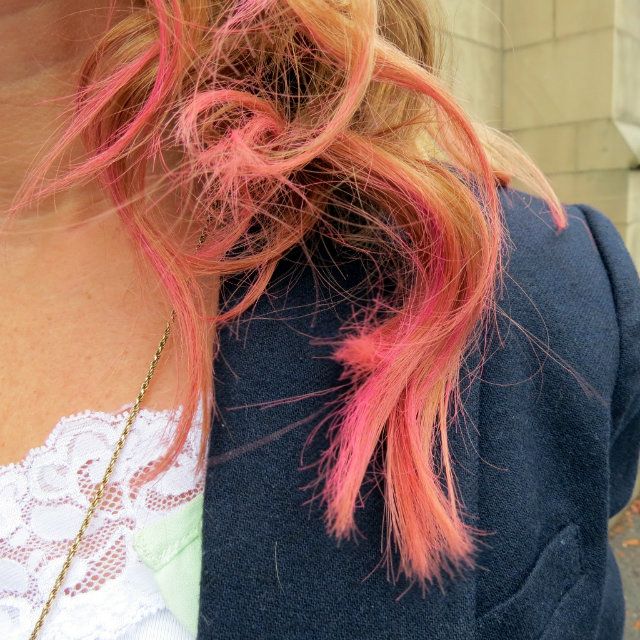 I don't commit easily but I'm very committed to my hair stylist. If any of you see Jason Ripple at Rock Paper Scissors salon, you know exactly what I'm talking about. He is a master of hair, but he's also become a dear friend. Not only does he remember which side I part my hair on, he knows I'm always searching for a fun and different "hair moment". When he pulled out Kevin Murphy's color bug, I wanted to do a toe-touch and give spirit fingers. Pink tips? Go team. It gives amazing pigmented color but comes out with literally one washing. Perfect for the non-comittal lady that wants to spice it up for a night.
1. place a dark towel under your hair so that it doesn't get on your clothing.
2. seal in the color by applying a hairspray or styling cream first
3. shake out the excess after applying.
Bonus: There is a special color coming out soon that will give you that holiday GLOW. I of course couldn't wait so I snatched the pink. If you're as impatient as me, stop in and see the team at RPS to covet yours.