Shannon from Styles with Shannon on Warm 101.3 is doing a Fashion Week wrap up this morning so I wanted to post a few more pics from the boutique crawl.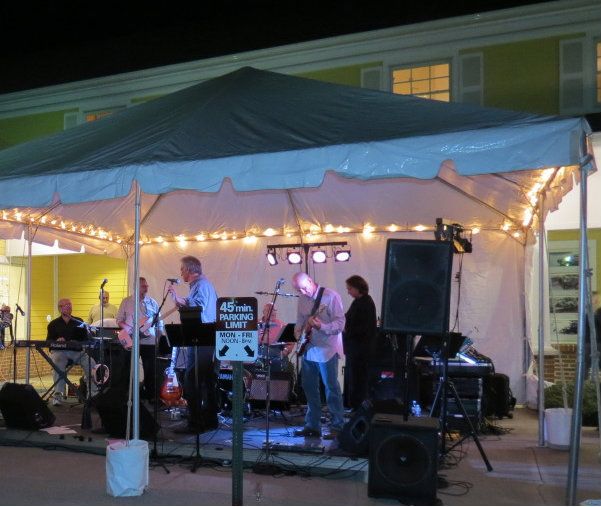 You may listen to Tony every morning but did you know he was in a band? Here he is rockin' out in front of People's Pottery.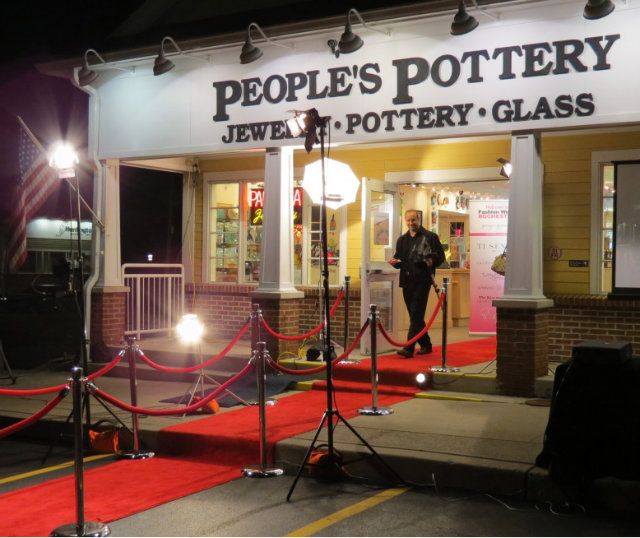 People's Pottery rolled out the red carpet for guests.
Shannon and I gearing up, martinis in hand for the show at the Armory.
Ok Lovelies~Here is a sneak peak at the chic and classy coat from Panache Vintage and Finer Consignment. Can you guess how much this was? Wrong. Sorry, I just knew what you were thinking and believe me, it's much less than that...