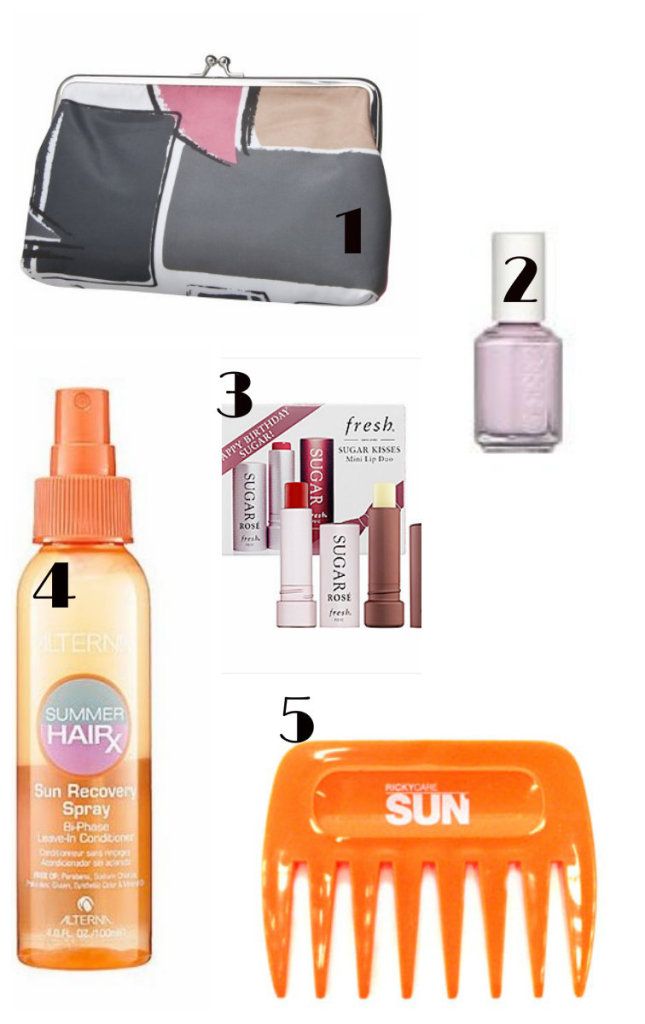 1.Sonia Kashuk Cosmetic Bag 2.Essie St. Lucia Lilac 3. Fresh Sugar Lip Duo 4.Alterna Sun Recovery Spray
5. RickyCare Sun Comb
I'm so proud to be part of the Artsy Mamas committee this year. The third AM event is an open house to promote the work of local artisan Moms, by providing original handmade goods to local shoppers. A portion of the proceeds of this year's event will benefit a local wife and mother who succumbed to a valiant battle with cancer. Donations will also go to the ANA DUO Charitable fund in her name. Come join us on Thursday August 16th from
5-9pm at the White House Lodge located in Webster Park.
We will have donated items as part of our raffle. All of the proceeds will go directly to the cause. The Fluff Report will be donating an "End of Summer Beauty Bag" that contains some of my favorite beauty items!
Want an extra raffle ticket entry? My treat! It's super easy. All you need to do is:
1. Become a follower of The Fluff Report via Google Friend Connect
2. Comment on this post
3. Wait to see if you win!